NYC plans to replace phone booths with pylons providing free gigabit Wi-Fi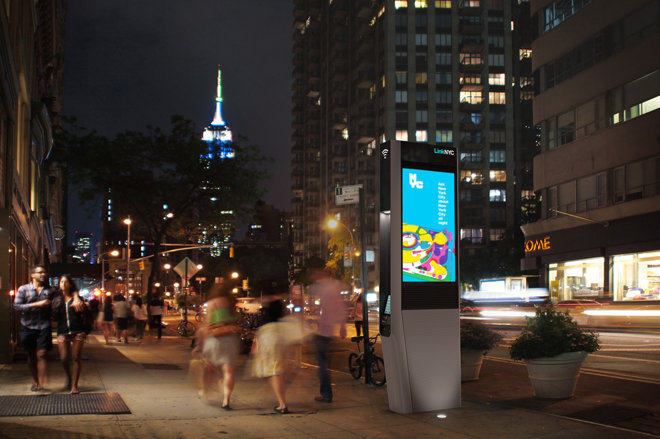 AppleInsider may earn an affiliate commission on purchases made through links on our site.
Visitors and residents of New York City may soon have a vastly improved internet experience thanks to the new LinkNYC program, an initiative to replace the city's aging pay phones with modern "Link structures" that will broadcast access to free, gigabit Wi-Fi.
In addition to free Wi-Fi, the pylons will allow users to place free domestic phone calls — both to regular numbers as well as emergency services like 911. A touchscreen Android tablet integrated into the pylon will provide access to city services and directions.
The pylons will also serve as a quick battery top-up location, while adding built-in lighting. They will take up less space than pay phones, adding some much-needed room to New York's crowded sidewalks.
LinkNYC plans to pay for the rollout through advertisements that will run on digital screens astride each pylon, making it free to taxpayers. The program is expected to bring in some $500 million in revenue for the city over the first dozen years of operation.
LinkNYC plans to begin construction in 2015, with the first pylons coming online by the end of next year. Eventually, 10,000 structures are planned across all five boroughs.
There is no word on which Wi-Fi technology the consortium will turn to, nor any indication of which company will provide the connection backbone.