More secrets could come from GT Advanced bankruptcy as Apple divulges details to creditors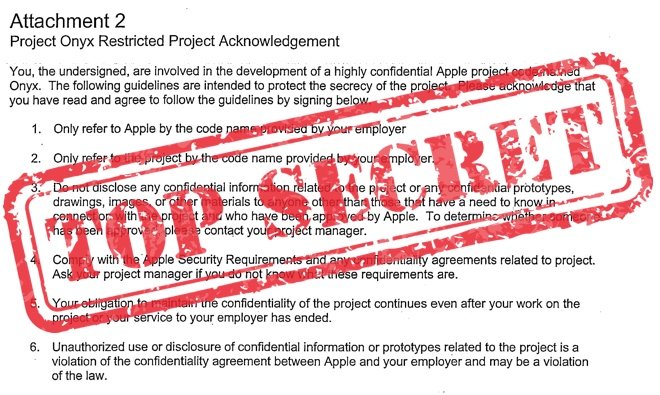 AppleInsider is supported by its audience and may earn commission as an Amazon Associate and affiliate partner on qualifying purchases. These affiliate partnerships do not influence our editorial content.
Secret documents being shared by Apple with creditors of former sapphire partner GT Advanced Technologies could become a matter of public record next month, as part of the ongoing bankruptcy proceedings.
Though the information being shared by Apple remains out of the public eye, the creditors could decide to use some of it to challenge the bankruptcy ruling. In that event, it's likely that the details would not be kept secret by the judge overseeing the case, The Wall Street Journal reported on Tuesday.
"I don't want to get into the sealing business again if I don't have to," Judge Henry Boroff said in court, making it clear that more of Apple's secrets could come out as a result of the bankruptcy hearing.
Apple initially fought to keep a number of documents secret in the case, but ultimately conceded and agreed to unseal a number of secret documents in order to comply with the bankruptcy settlement.
The secret documents revealed the terms of Apple's extensive non-disclosure agreements with suppliers. For example, suppliers are prohibited from mentioning Apple by name during their daily operations, and the project itself is given a code-name.
Apple suppliers are also required to lock down their operations with a qualified security team, 24/7 security cameras, sensors, a personal identification credential screening, and vehicle markings. Suppliers must also agree to be audited by Apple at any time, providing access to information systems, facilities, and personnel that work for the company.
Creditors are currently reviewing the documents provided to them by Apple ahead of a December court date. In the event that creditors believe the terms of the bankruptcy agreement are not in their favor, they could present some of Apple's confidential documents as evidence to bolster their case.
The creditors have already alleged that Apple breached its contract with GT Advanced Technologies. GTAT noteholders including Aristeia Capital and Sumitomo asked for and received an extension earlier this month, pushing back the approval date for the settlement with Apple.
Following its bankruptcy filing in October, GT Advanced has said its arrangement with Apple was a "classic bait-and-switch" deal that favored the Cupertino, Calif., company. For its part, Apple said it "bent over backwards" to help the supplier, which failed to deliver sufficient quantities of scratch-resistant sapphire material as was agreed upon.