Parallels Access for iOS updated with new file manager, extensibility support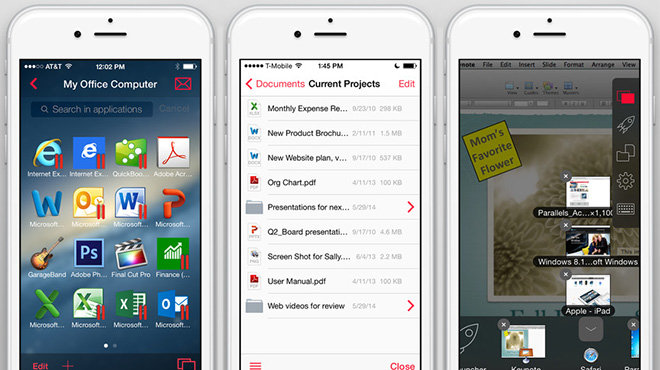 Parallels on Thursday updated its Parallels Access app for iOS, adding a robust file manager, iPhone 6 and 6 Plus support and iOS file sharing features, among other enhancements.
When it was introduced as an iPad-exclusive in 2013, Parallels Access brought Windows and Mac virtualization to iOS, complete with natural navigation gestures and near-native performance. Parallels subsequently rolled out a universal version last June.
Today's update brings a slew of improvements, including an all-new file manager that allows users to transfer and store Mac or PC files to an iOS device for later access. Alternatively, locally stored files can be offloaded to a remote computer for use with full-blown desktop apps. Searching for files on remote computers is also a built-in feature.
Parallels also tacked on iOS extensibility options, including inter-app file sharing and in-app viewing of documents stored in or created by other apps. In addition, users can view and copy files directly from Dropbox and Google Drive accounts.
Finally, Parallels Access offers support for Apple's latest big-screen iPhone 6 and iPhone 6 Plus handsets, as well as other minor improvements and bug fixes.