Apple mulling reduced App Store fees for subscriptions - report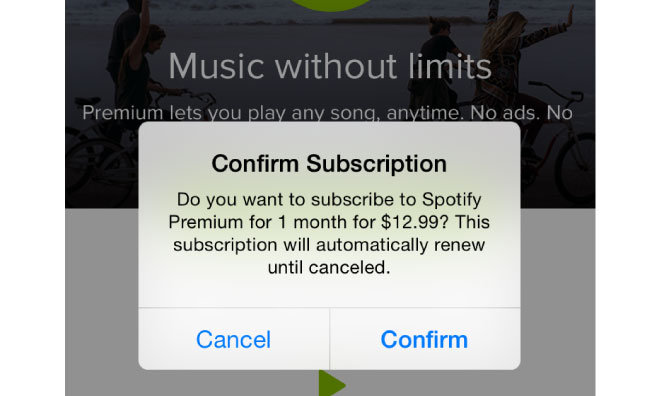 For the first time since the opening of the App Store, Apple is reportedly considering alterations to its revenue model that would see the iPhone maker's cut of subscriptions reduced to less than 30 percent.
The changes, noted by the Financial Times, would apparently only apply to subscription revenues. Sales of apps and in-app purchases would remain subject to the conventional 70/30 split.
Many in the music industry have complained — often loudly — Â that Apple's 30 percent cut, ostensibly used to cover the expenses of running the App Store, is excessive.
Some choose to simply eat the fees, trading potentially higher customer volume for lower per-customer revenues. Others, like Spotify, increase their rates to compensate — Â signing up for a premium Spotify account through iTunes costs $12.99 per month, compared with $9.99 per month for those who sign up through Spotify directly.
"They control iOS to give themselves a price advantage," one insider said last month. "Thirty percent doesn't go to any artist, it doesn't go to us, it goes to Apple."
Apple is already thought to have experimented with a reduced revenue share on the Apple TV. Netflix, Hulu Plus, and MLB.TV are believed to pay Apple just 15 percent of subscription revenue.