How to: Set up PS4's new Remote Play feature on Mac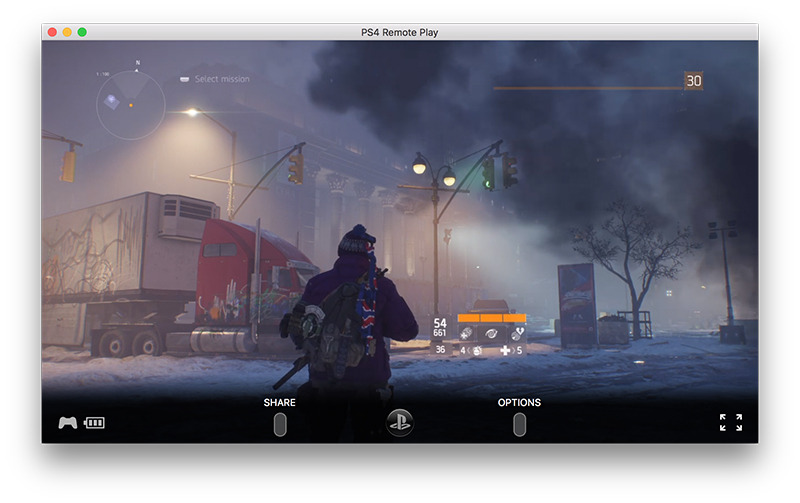 Sony on Wednesday released a firmware update for its PlayStation 4 console, introducing a long-awaited Remote Play feature that lets gamers use their PC or Mac as a second screen device. AppleInsider shows you how to set it up.
Previously limited to Sony's PS Vita and certain Xperia smartphones, Remote Play technology streams content from a PS4 console to a second screen, freeing up a TV or letting users game from bed (also the bathroom, let's be real). And with today's release of version 3.50, the format now supports PCs and Macs, which can be linked up via ethernet or wireless.
First, install Sony's new firmware on your PS4 then, if you haven't already done so, activate the Remote Play feature in Settings > Remote Play Connection Settings. Make sure to sign in to the PlayStation Network .
If so desired, users can configure PS4 to accept wake commands from Remote Play for Mac. Navigate to Settings > Power Save Settings > Set Features Available in Rest Mode and activate "Stay Connected to the Internet," as well as "Enable Turning On PS4 from Network."
Switching over to Mac, download the Remote Play app from Sony's website and run the package installer. Open the app and click "Start." As seen in the screenshot below, a sign-in window — apparently ported directly from Sony's Xperia setup assets — will pop up. Sign in to the same PlayStation Network account linked to the target PS4.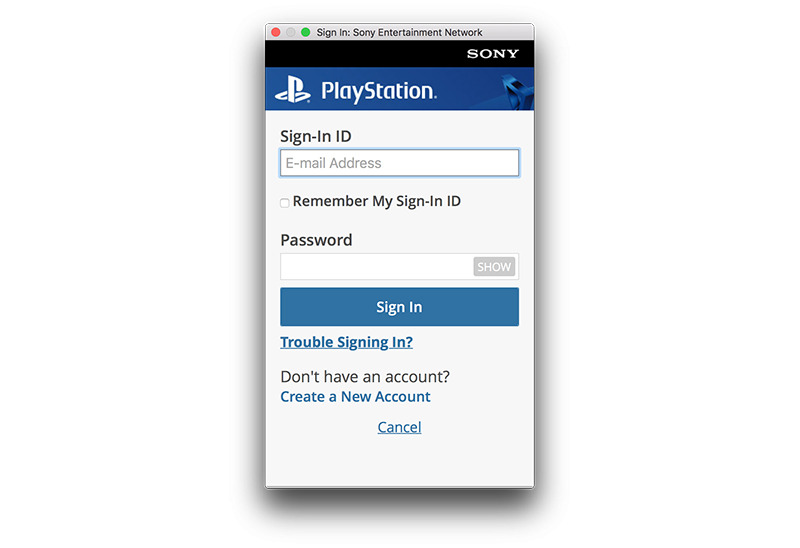 Returning to the main Remote Play splash screen, click "Start" once more. Depending on local network settings, the app should connect to and register with PS4 automatically in a process that takes about two minutes. A manual network configuration option is also provided.

It should be noted that Remote Play runs at a default 540p resolution at 30 frames per second. These settings, which cannot be modified while Remote Play is running, can be changed to 360p or 720p, and up to 60fps by navigating to PS4 Remote Play > Preferences and selecting desired options from the dropdown menus.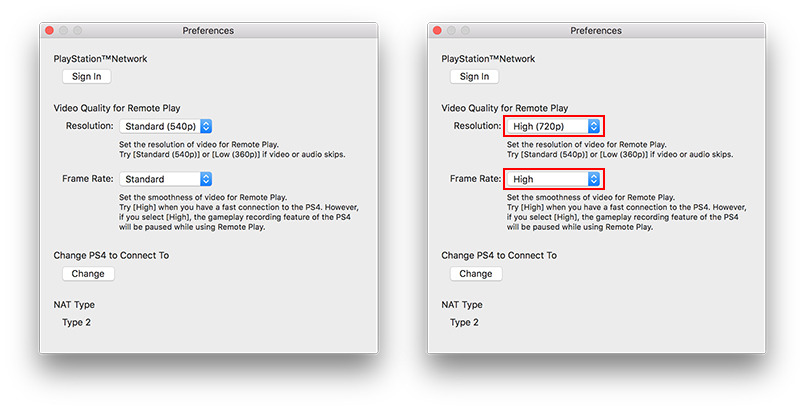 Finally, connect a Dualshock controller to your Mac via USB and get ready to game.
First impressions
Despite — or perhaps because — it lacks bells and whistles, Remote Play delivers a solid streaming experience and feels less like an afterthought than we anticipated. The Mac app discovers and wakes PS4 in seconds over Wi-Fi, and the resulting connection has, for the most part, been extremely reliable. Video is smooth, sound is synced and, importantly, the Dualshock controller responds with little to no perceivable lag.
The app features just three mouse-clickable buttons, themselves redundant software versions of the Share, PlayStation and Option hardware controls on Dualshock. A separate button overlay resizes the app window. That's it.
There are, of course, areas in which Sony could improve. Latency and the occasional dropped frame could cause issues for godlike pros playing games like The Division, a fast-paced, multiplayer action-RPG whose fun factor is directly correlated to network stability. As a result, we had to lower joystick sensitivity back down to normal levels, prohibiting fast-twitch no scopes. While the games we tested look decent running full-screen at 720p and 60fps, the resolution unsurprisingly falls short compared to OS X apps coded with native Retina display support.
Aside from a few quibbles, Remote Play delivers on its promises, making Mac a viable second screen appliance for those lucky enough to have both.