Apple issues latest iOS 9.3.3, OS X 10.11.6 betas to public testers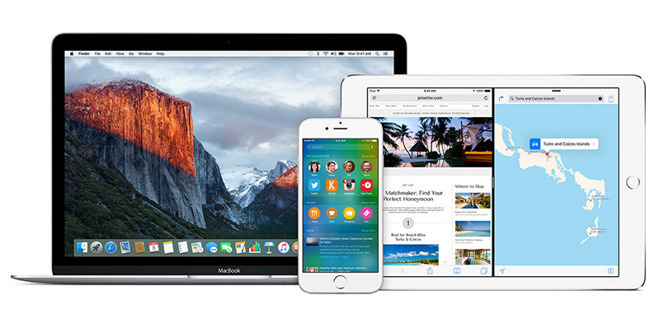 AppleInsider may earn an affiliate commission on purchases made through links on our site.
Members of Apple's public beta testing program can now access the latest builds of both iOS 9.3.3 and OS X 10.11.6, a day after the pre-release software was provided to registered developers.
The second betas of both iOS 9.3.3 and O SX 10.11.6 are now available. Public beta testers can access iOS updates through the native Settings app, while OS X updates are installable through the Mac App Store.
Both are expected to be minor maintenance and security updates when they are finalized and launched for the general public. OS X El Capitan 10.11.6 beta 2 is build 16G12a, while iOS 9.3.3 beta 2 is 13G21.
Any major changes to Apple's major platforms are expected to be held until the next point-zero releases for the platforms, widely expected to be unveiled next Monday at a keynote presentation to kick off WWDC 2016. The unveiling will take place on June 13 at 10 a.m. Pacific, 1 p.m. Eastern from San Francisco, and AppleInsider will be there live with full coverage.
If Apple sticks to its usual patterns, developers should get their hands on the first betas of iOS 10 and OS X 10.12 next week. Last year, public betas of iOS 9 and OS X El Capitan were release about a month after the developer betas were made available.