Apple focuses on app monetization in latest Developer Insights installment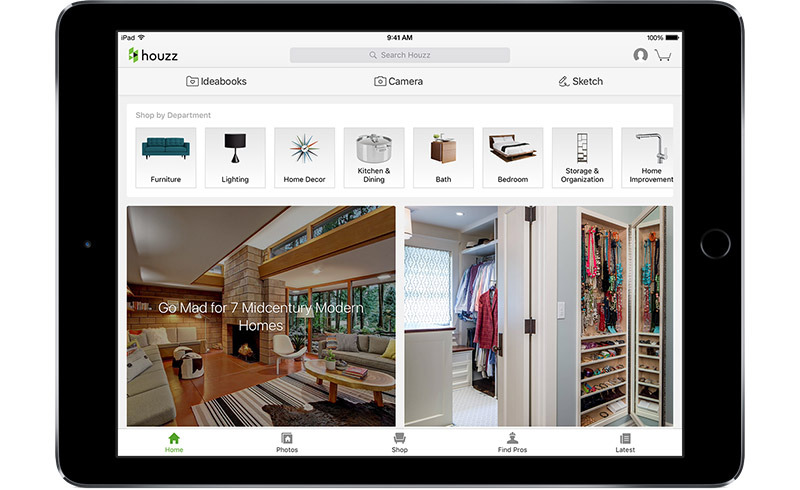 Home improvement startup Houzz is the focus of Apple's latest Developer Insights series, which highlights the impact mobile apps, and Apple Pay integration in particular, have on creating a successful monetization model.
Posted to Apple's developer resources mini-site, the Houzz profile offers one example of a business that organically transformed its mobile app into a successful e-commerce platform.
According to co-founder Alon Cohen, Houzz started with user experience. At its core, the app is crafted to provide customers with a vast selection of home design products, renovation ideas and direct access to home improvement professionals. The company spent years working through app iterations that resulted in a title which informs, not sells, users on products and design trends.
Under Lead Mobile Architect Guy Shaviv, Houzz developers created an interactive iOS app utilizing unique iPhone and iPad hardware features. For example, the "View in My Room" feature lets users place a virtual product in their room using iPhone or iPad's camera. Also popular are the bright green product tags that swing in response to iPhone and iPad's gyroscope, a strictly "fun" feature that nonetheless adds an extra bit of substance to the mobile app experience.
When it was time to monetize, Cohen and company began with a local subscription service for professionals who wanted to advertise services to Houzz's growing user base. More recently, the firm launched an e-commerce platform for users looking to buy featured merchandise, an organic transition from consumer education to conversion.
In addition to in-app Apple Pay integration, Houzz incorporated a quick checkout feature that streamlines the payments process, something lacking on other platforms.
"They press Apple Pay and they buy it right away without going through the cart," Shaviv said. "This is by far the most used method of using Apple Pay on our app. Basically, it reduced the obstacle or the hurdle to converting a user to a buying user."
Houzz is taking full advantage of the App Store ecosystem and recently debuted a standalone tvOS app featuring high-resolution photography, product placement and original video content.
Apple's iOS continues to be the gold standard for enabling developer success, especially for smaller firms and individuals. Earlier today, Apple CEO Tim Cook said July marked the App Store's biggest month ever, noting developers have been paid more than $50 billion since the platform debuted in 2008.