Apple taking auto download feature on macOS Sierra live today

Starting today, Apple will push macOS Sierra to prospective upgraders on older versions of OS X, as well as downloads for point updates for users already on Sierra — but won't install anything without explicit permission from the user.
Following a complete update, by default, macOS Sierra and OS X El Capitan will tell the user that the update is complete, and ask to install now, or defer installation.
Users can select that all updates, including OS updates, be performed automatically if desired. The settings are found in the App Store preferences pane.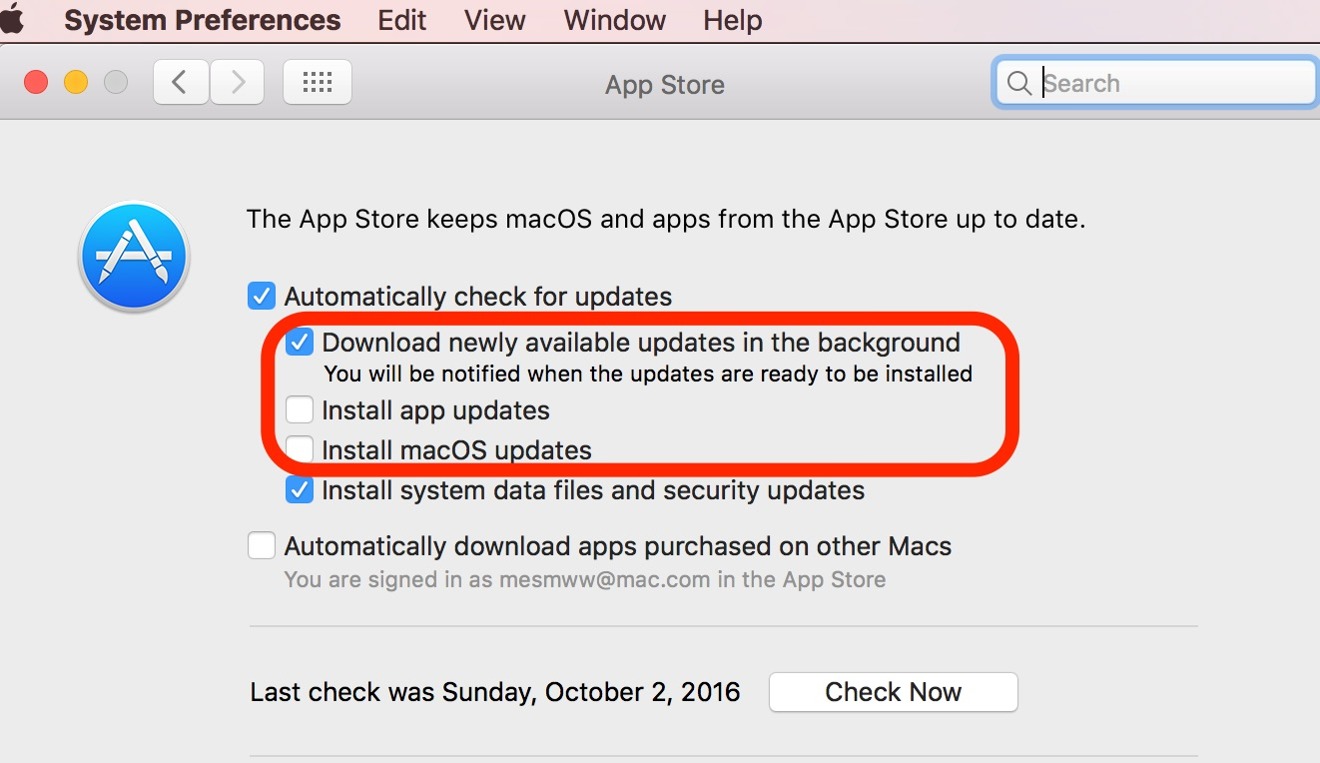 Apple says that the update, and the handling of update files will be "smart." When user local drive space is running low, Apple claims that the update files will delete themselves, freeing up the multiple gigabytes of space required to retain the updaters.
AppleInsider is getting reports that Sierra is still downloading on incompatible Macs. The only way to prevent this is to disable the auto update feature entirely.
The rebranded macOS Sierra comes with new features, including integration with Apple's Siri virtual assistant. Other enhancements include a new file system built for modern computer equipment, rich Messages, Photos app buffs, Apple Pay for the web and auto unlock via Apple Watch, among numerous under the hood improvements.
The third macOS 10.12.1 beta was released for developers on Monday.