AT&T will entice users to sign up for DirecTV Now OTT service with free Apple TV or Fire TV

Briefly available AT&T customer support documents not only shed some light on channels that will be available on the internet-streaming DirecTV Now video service, but also show that the telecom giant will give either an Apple TV or a Fire TV stick as a digital receiver to customers signing up for the service.
According to the customer support pages seen by entertainment-industry trade Variety, customers who commit to three months of paid DirecTV and AT&T service qualify to get the Apple TV. Customers signing up for one month will be given the option for a Fire TV stick.
The offering appears to be a loss-leader for the companies, as one month of service at $35 costs less than a Fire TV stick, and three months is far less than the retail price of the fourth-generation Apple TV.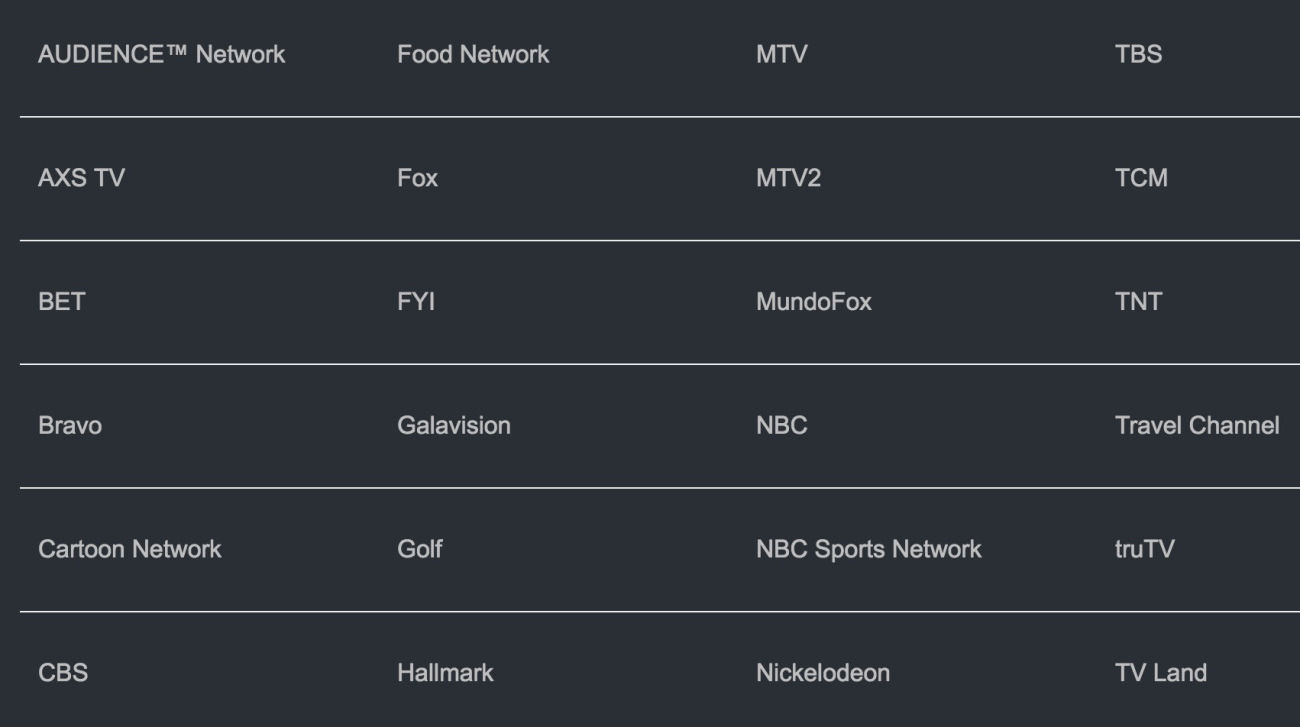 The support documents also list Fox, Galavision, the Hallmark Channel, HDNet Movies, the Sony Movie Channel, and Univision.
Strangely, and related to streaming conditions applied by the networks, the support documents claim that NBC local channels will not be available at launch on streaming devices, like the Apple TV, or smart television sets. At least to start, NBC programming will only be available through computers and mobile devices.
The DirecTV Now service was revealed in March, and eliminates the need for a satellite receiver on the roof. The content will include most of the DirecTV programming, according to AT&T, including local live channels, on-demand programming, and premium channels for extra expense.
The service is not DirecTV's first attempt at an "over the top" network. The broadcaster launched a streaming service with Univision tailored to Spanish speakers called Yaveo in December of 2014, but ceased programming in November 2015.