Video: See how iPhone 8 4K 60fps video sacrifices some picture quality for higher framerate
By AppleInsider Staff
Tuesday, October 17, 2017, 11:34 am PT (02:34 pm ET)
The iPhone 8 and iPhone 8 Plus are the first smartphones on the market to shoot ultra-high-resolution 4K video at 60 frames per second. But shooting 4K at that framerate does come with some visual compromises. AppleInsider demonstrates in our new video.



For reviews, news, tips, features and more, subscribe to AppleInsider on YouTube.



Unbeatable Deals from AppleInsider & Apple's Top Authorized Resellers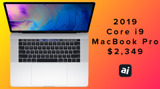 SAVE $450.00 - Core i9 MacBook Pro discounted to $2,349
Today's Headlines
No news headlines yet today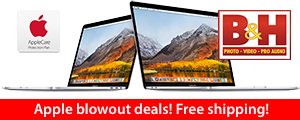 Lowest Prices Anywhere!