Apple shares new iPad tutorial videos featuring Apple Pencil, Split View and more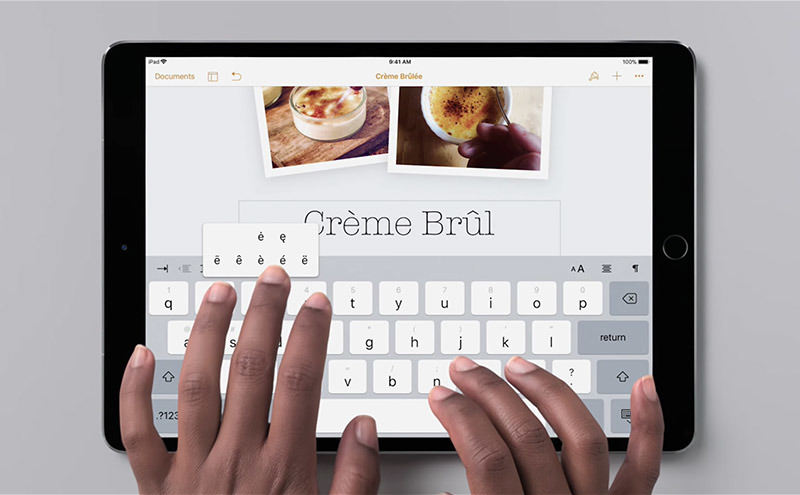 AppleInsider is supported by its audience and may earn commission as an Amazon Associate and affiliate partner on qualifying purchases. These affiliate partnerships do not influence our editorial content.
Apple continued its advertising push for iPad on Wednesday with a new slate of advertorial videos covering features ranging from marking up screenshots with Apple Pencil to accessing special symbols on the soft keyboard.
Posted to Apple's official YouTube channel, the series of new minute-long tutorials teaches existing owners how to better take advantage of their iPad, while offering prospective users a taste of what they're missing.
Currently, two videos are available for public viewing, the first covering screenshot markups using Apple Pencil. As seen in the clip below, users can grab a screenshot by simultaneously pressing the home button and sleep/wake button.
In iOS 11, tapping on the resulting image in the bottom left corner of the screen opens a markup window that can be used to draw or manipulate the screenshot. Users can share the image via share sheets, save it to Photos or delete it.
The next video shows users how to run multiple apps at once with Split View. With iOS 11's multitasking features, iPad becomes more like a desktop, allowing users to have two or more app panes open at one time. Split View is made all the more useful with integrated drag-and-drop capabilities, which allow quick content sharing between apps.
Four more videos were also published today, as noted in a tweet from iMore's Rene Ritchie, but remain unlisted on Apple's YouTube page. The first is a straightforward tutorial showing off new features in Notes, including Apple Pencil support and handwriting recognition.
Another clip teaches users how to manage multiple emails at once using iOS 11's built-in pane controls. For example, a new composition can be minimized to the bottom of the screen by pulling down on that pane's handle, allowing unobstructed access to the inbox. Composed emails can be recalled by tapping on the handle, deleted by swiping off screen or maximized with another tap.
Yet another video highlights the new Files app, which consolidates documents and media from a variety of cloud-based storage services like Dropbox and iCloud. The lack of a true file manager is one of the biggest complaints power users have with iOS, and Files is a step toward solving that problem.
Finally, Apple throws a spotlight on changes made to iPad's keyboard, specifically the ability to type special characters with a simple gesture. Swiping up on letters that contain special character derivatives now presents a selection list, while numbers can be quickly accessed by swiping down on the top row of letters. Users can also manipulate cursor location by dragging two fingers across the keyboard as they would a trackpad.
Apple's latest iPad tutorials in some cases repeats lessons aired in previous videos published last year, for example marking up images with Apple Pencil and navigating the Files app. With the sixth-generation iPad hitting store shelves, however, the videos serve as a sly promotional tool for those in the market for a new tablet.