Facebook's anti-Apple campaign, new features in iOS 14.5 & more on the AppleInsider Podcast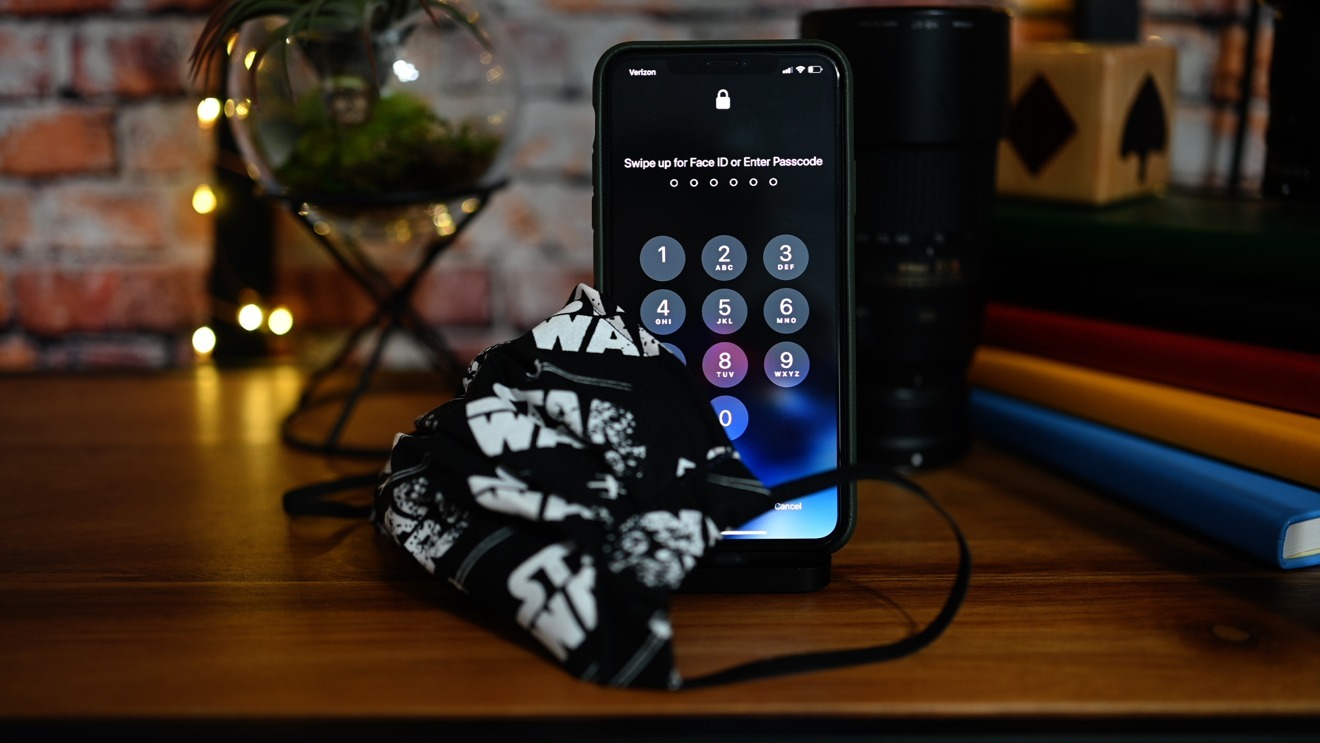 This week, on the AppleInsider Podcast, your hosts discuss Apple's next iOS 14 beta and how it will let you unlock your iPhone even when wearing a mask, the best mics for Zoom calls and podcasting, precipitation forecasts in Weather, Facebook testing ad tracking notifications, and so much more!
Apple has released the first betas for iOS 14.5, which includes PlayStation 5 DualSense controller support, Fitness+ adds AirPlay, Siri gets improved ability to call emergency services, and there's also Apple's new privacy tracking notifications.
Among these features, iOS 14.5 will allow users to unlock their iPhone while wearing a mask if they are also wearing an Apple Watch running watchOS 7.5. Some people are concerned over security implications, but users will be able to re-lock their iPhone from a notification shown on their Apple Watch instantly.
In addition, Apple is bringing next-hour precipitation forecasts to the UK and Ireland with iOS 14.5. After purchasing Dark Sky in March 2020 Apple is integrating this forecast ability into the first-party Weather app, and also widgets on iPhone. We discuss the accuracy of these forecasts and wonder why there is still no stock Weather app on iPadOS.
Next, long-time Mac utility Call Recorder for Skype from ecamm will now not be updated to support Apple Silicon Macs. That leaves podcasters and other users trying to record Skype calls looking for alternatives. Although, Rogue Amoeba the makers of rival Audio Hijack have recently updated their entire lineup of apps to support M1 and Big Sur.
Keeping to the audio theme, we highlight the AppleInsider roundup article that discusses the best microphones for Zoom calls at home. It's also about the best cameras and lighting, too. As we discuss those picks, the conversation turns to podcasting microphones and what users should get if they're looking to upgrade their setup.
As the impending privacy and tracking notifications are coming in iOS 14.5, Facebook continues to attack Apple's policy of giving users the choice to opt-out of tracking. However, new studies are questioning Facebook's allegedly hyperbolic claim that 60% of small business revenue will be affected if ads cannot be personalized with tracking data.
If you have questions or comments on the show, tweet at @stephenrobles and @Hillitech, or email us here. Find us in your favorite podcast player by searching for "AppleInsider" and support the show by leaving a 5-Star rating and comment in Apple Podcasts .
Tune in to our HomeKit Insider podcast covering the latest news, products, apps and everything HomeKit related. Subscribe in Apple Podcasts, Overcast, or just search for HomeKit Insider wherever you get your podcasts.
Sponsored by:
ExpressVPN: AppleInsider listeners can get three extra months when you sign up for a year of service! Get the most secure and fastest VPN service today by visiting: expressvpn.com/appleinsider
Subscribe to AppleInsider on:
Podcast tools from the show
Links from the show