How to watch the Olympics on iPhone, Mac, Apple TV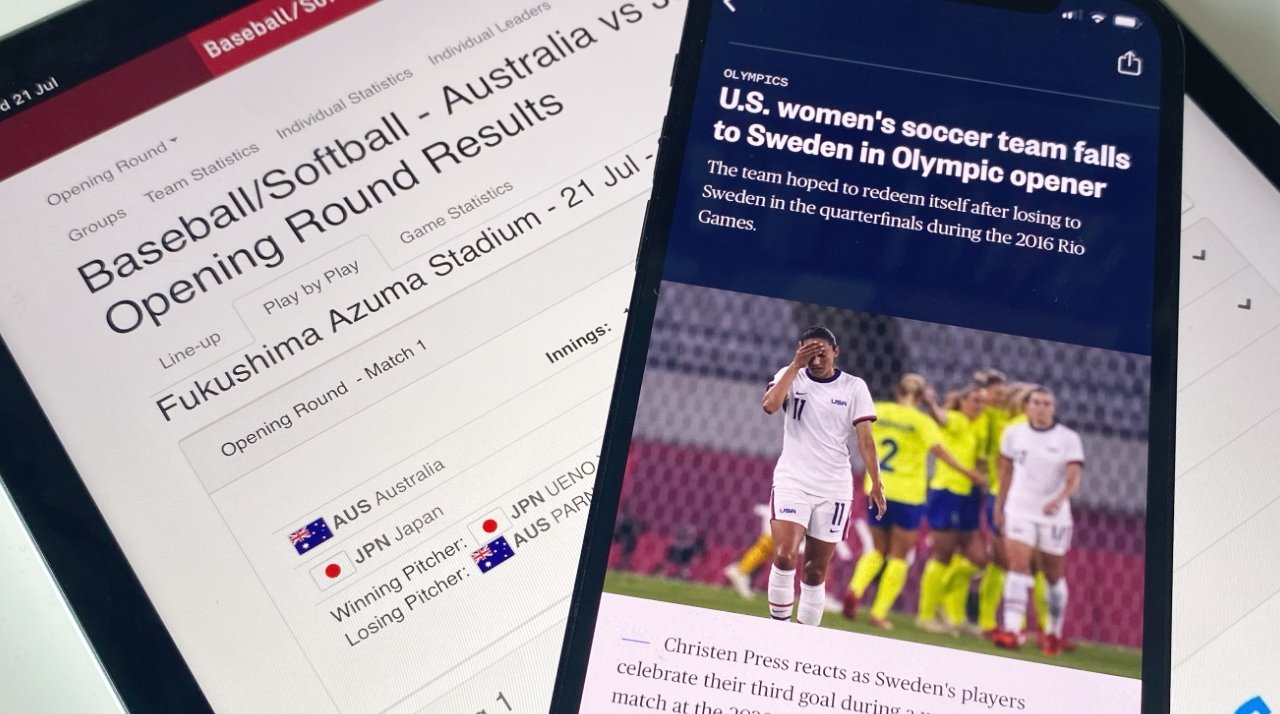 As the delayed 2020 Olympic Games get underway in Tokyo, international sports rights mean that there are surprisingly few ways to watch on iPhone.
Compared to events like an Apple presentation that you can watch anywhere, the Olympics are restricted. Broadcast rights have been negotiated with TV companies across 225 countries, and online rebroadcasts are geo-locked to their region.
So while you could try using VPNs, broadly speaking you're stuck with what your local broadcaster chooses to show you. You won't, for instance, be able to skip to Tokyo's own coverage to see your choice of game.
For the US, that's NBC — and NBC wants you to watch via its new Peacock subsidiary.
How to watch on regular NBC
There will be coverage on NBC News, and consequently on the NBC News app for Apple TV, iPhone, and iPad. It consciously won't be anything approaching blanket coverage, although it will cover the opening ceremony.
Although the Games have officially begun, that formal opening ceremony is on Friday, July 23, and the broadcaster has confirmed it will air time-delayed coverage. The games start at 07:00 ET, while NBC and Peacock will show it at 19:30 ET.
Anything can change if America does particularly well in the games, but even then NBC will also be keeping an eye on whether such success will drive up the number of subscribers to Peacock.
How to use NBC's Olympics site and apps
NBC has launched a dedicated nbcolympics.com site. Access is via your cable provider, but NBC is allowing a "Temporary Pass" that lets you watch for 30 minutes without signing in.
So far the site appears set up to screen everything to subscribers, but you can separately use your Peacock subscription via that service's official site.
How to get Peacock TV
There is also a Peacock TV app for iPhone, iPad, and Apple TV. It's free to download, and comes with an in-app purchase for either Peacock Premium, or Peacock Premium Plus.
Alongside those two paid subscriptions, there is a Peacock Free option. Generally, Peacock Free has ads, while Peacock Premium costs $4.99 per month, and comes with fewer ads.
Peacock Premium Plus is $9.99 per month, and only rarely has any ads. There's a 7-day free trial for both of the paid plans.
In practice, the free version also provides access to a subset of the programming the other two include. What's likely to happen, especially given how poorly Peacock has been performing, is that the Olympics coverage will be limited to the paid tiers.
Keep up with the news
Although you seemingly can't get live video coverage direct from host city Tokyo's NHK broadcaster, you can get its official app. The official Olympics app is available for iPhone and, to an extent, iPad.
While it has been optimized to work on iPads, it forces you into holding the tablet in portrait instead of your choice between that and landscape. Except when you open certain help documents, which then rotate.
What the app does, though, is provide up to the minute details of scores. The makers claim that it will also include video, but until the Games officially start, it's not yet clear whether this will work outside of Japan.