Apple debuts trailer for 'Twas the Fight Before Christmas'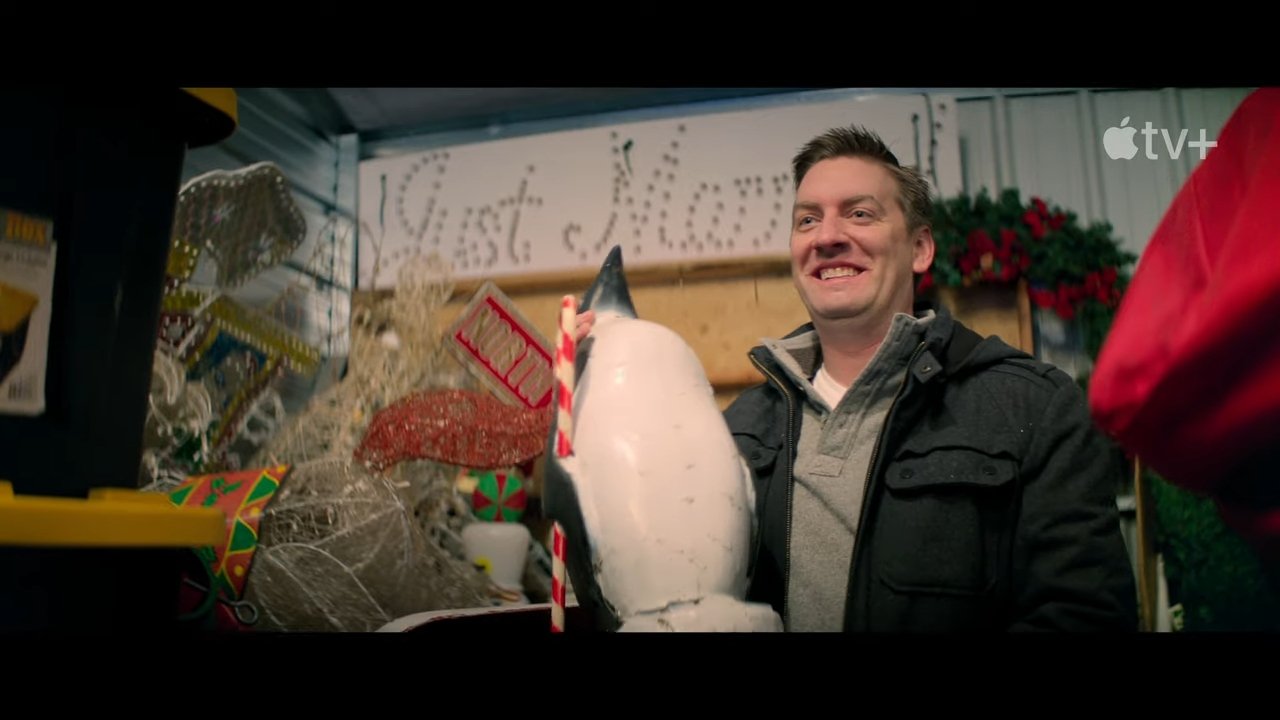 AppleInsider is supported by its audience and may earn commission as an Amazon Associate and affiliate partner on qualifying purchases. These affiliate partnerships do not influence our editorial content.
Apple shows off the first trailer for the upcoming Apple TV+ documentary about a Christmas-loving-lawyer bent on spreading Christmas cheer to his neighborhood.
"Twas the Fight Before Christmas" follows the true story of Jeremy Morris, a.k.a "Mister Christmas," a lawyer obsessed with bringing Christmas to his North Idaho neighborhood.
His plan, however, hits a snag when his homeowners' association informs him that his decorations violate the rules of the neighborhood.
"I am the only American — probably the only person in the world — who has been banned from a federal court from decorating from Christmas," Morris says in the opening of the trailer.
The film is set to debut on Apple TV+ on November 26.
"The Fight Before Christmas" marks the directorial debut of Becky Read, who produced "Three Identical Strangers," a 2018 documentary chronicling the life of identical triplets who were serendipitously reunited after being adopted by different families.
Apple first acquired the rights to the film in September 2021. The documentary is produced by Julia Nottingham and Lisa Gomer Howes, with Chris Smith serving as executive producer. Dorothy Street Pictures is producing.
Apple TV+ is quickly building out a slate of documentaries to add to an impressive list of original films and series.
"9/11: Inside the President's War Room," a 90-minute documentary on the terrorist attacks first released in the UK, hit the service on Wednesday. That followed the release of "Fathom," a documentary on whale communication.