iTunes reveals nine new Music Store countries (images)
By AppleInsider Staff
Tuesday, October 26, 2004, 09:35 am PT (12:35 pm ET)
While Apple Computer is expected to make several music-related announcements during a press event this afternoon, the company\'s online music store has already revealed nine new locations for its iTunes Music Store.




According to store listings already accessible through the iTunes client, Apple plans to expand its music download service to Austria, Belguim, Finland, Greece, Italy, Luxembourg, Netherlands, Portugal, and Spain.

The company\'s online store has also been taken offline, possibly signifying an imininent release of new music-related Apple hardware products.
Unbeatable Deals from AppleInsider & Apple's Top Authorized Resellers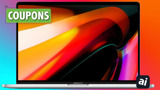 SAVE $300.00 - Save $150 to $300 on every 16-inch MacBook Pro
Today's Headlines
No news headlines yet today
Lowest Prices Anywhere!