Apple\'s 15-inch PowerBook dropped from online store
By AppleInsider Staff
Wednesday, February 22, 2006, 08:00 am PT (11:00 am ET)
Apple Computer on Wednesday discontinued sales of its 15-inch 1.67GHz PowerPC-based professional PowerBook G4 notebook through the Apple Online Store, tipsters have informed AppleInsider.

The 12-inch and 17-inch PowerBook G4 offerings are still available for purchase at $1499 and $2499, respectively.

Inventory levels of all three models have been on a slow decline ever since Apple announced in January the availability of an Intel-based 15-inch MacBook Pro professional laptop, designed to replace the 15-inch PowerBook.

According to reports, Apple also plans to replace the 17-inch flagship PowerBook G4 model with a 17-inch Intel-based MacBook Pro by June. A 12-inch model does not appear to be in the company\'s cards.

Apple customers still looking to secure one of the 1.67GHz 15-inch PowerBook G4 may turn to Amazon.com, which still lists stock of the notebook and is offering a $200 rebate, bringing the final cost down to $1799.99.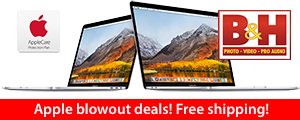 Lowest Prices Anywhere!