Apple signs for flagship space in Munich
By AppleInsider Staff
Monday, March 05, 2007, 11:00 am PT (02:00 pm ET)
Apple has inked a deal with a Munich realtor for what will become the company's first retail outlet in Germany, a published report said Monday

According to wiwo.de, the consumer electronics maker plans to turn a five-story building in Marienplatz into a four-story flagship retail shop.

An architect's rendering accompanying the report appears to show that renovations to the location at 1 Rosenstrasse, formerly home to Sport Schuster, will include an all-glass facade and suspended Apple logo above the main entranceway.

The store, which will reportedly open sometime in the second half of 2008, is said to be just one of approximately five Apple retail locations planned for Germany.

Other locations are expected in Berlin and Frankfurt.



Architectural sketch of Apple Store Munich published by wiwo.de
Today's Headlines
No news headlines yet today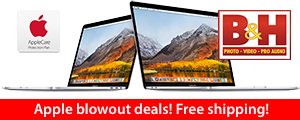 Lowest Prices Anywhere!