Apple seeks to lure teens with new Facebook iPhone ad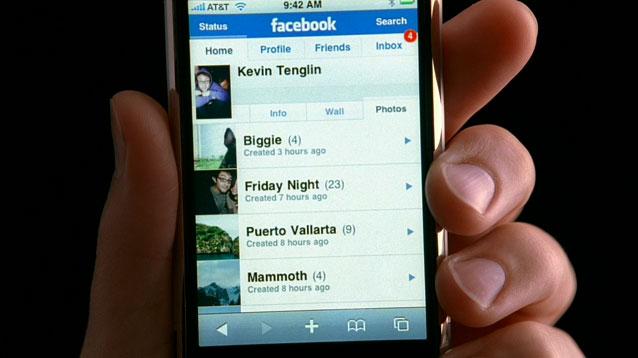 In a likely bid to draw a larger audience of teenagers towards its iPhone, Apple Inc. recently began airing a new television spot highlighting a customized version of the widely popular Facebook social networking site running on the touch-screen handset.
The ad, which began airing on network television Tuesday evening, features a close-up of the iPhone browsing the Facebook website while a narrator presents a voiceover.
"If you love Facebook so much that you check it every time that you're at the computer, just think about how great it would be to check it every time you're nowhere near your computer," the narrator says. "Right on your phone."
Meanwhile, a second spot dubbed "Cars," touts the advantages of having the internet in your pocket when negotiating to purchase a new car and wanting to check out prices on Kelly Blue Book before striking a deal.
"Say you're out shopping for a car, and the salesman says, 'this is the best deal in town, guaranteed.' Sounds good," the narrator says. "But say you want a second opinion. That's when having the entire internet on your phone sounds even better."
The two new ads represent the 16th and 17th iPhone television spots aired by Apple since the handset went on sale late last June.