Apple game rentals; Safari anti-phishing; Blu-ray notebook drives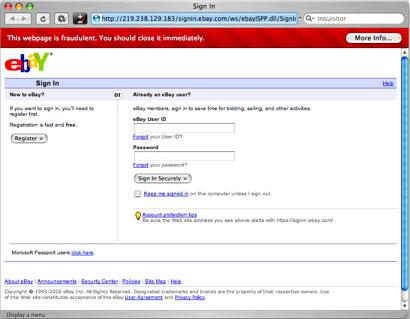 AppleInsider may earn an affiliate commission on purchases made through links on our site.
A recently published patent filing from Apple Inc. hints at the possibility of game rentals and a more advanced games management component of the iTunes Store. Meanwhile, readers question the disappearance of Safari's anti-phishing measures. And the power-draw of today's Blu-ray drives has thus far translated into slow adoption by notebook manufacturers.
While the verdict is still out on whether Apple is serious about gaming on the Mac, the company has been stepping up its efforts in the handheld department. As of this week, there were 20 games available on its iTunes Store for use with the latest line of iPods, in addition to a dozen others reserved exclusively for the old fifth-genration iPod classics.
These numbers are expected to swell rapidly following the release of the iPhone and iPod touch software developers kit next week, which should yield the first of a new breed of games designed exclusively for the company's touch-screen based handheld devices. As such, Apple appears to be applying some resources towards an integrated games management component of its iTunes Store.
A recently published patent filing from the company points to a method that would automatically determine which games on the iTunes Store are compatible with iPods or iPhones tied to a customer's iTunes software. It would also determine, and automatically updated, games that had previously been purchased by a user should incremental updates to those titles become available. Subsequently, the same methods would provide a foundation for "game rentals" or subscriptions, such as those that have become common on mobile phones from wireless carriers.
"One aspect of the invention pertains to acquiring compatible game software for a portable electronic device by way of an electronic download from a server device to a client device. Subsequently, the game software is provided from the client device to the portable electronic device," wrote Christopher Wysocki, a Los Gatos-based Apple employee. "The acquisition of the game software can be through on-line purchase or rental from the server device, which can host an on-line media store. Another aspect of the invention pertains to acquiring updates to game software that has previously been acquired and provided to a portable electronic device. Game software updates for a plurality of different hardware platforms are available from a server device. A client device associated with the portable electronic device can interact with the server device to obtain any game software updates that correspond to the hardware platform utilized by the portable electronic device associated with the client device."
Still other aspects of Wysocki's invention is that a client device can provide "automated backup storage for game play data produced on an associated portable electronic device" and that "game performance data associated with a user's performance of a game on a portable electronic device can be provided to a game server by way of a client device associated with the portable electronic device."
Whither Safari's anti-phishing measures?
A warning issued Thursday by PayPal chief security officer Michael Barrett against using Apple's iPhone with the e-commerce site has drawn considerable discussion on the AppleInsider forums, with some readers recalling that plans once called for Safari 3.0 to incorporate anti-phishing measures.
The technology, which appeared briefly in versions of Safari 3.0 beta issued as part of pre-release builds of Mac OS X 10.5 Leopard last fall, tapped Google's AntiTrust database to automatically detect and alert surfers of "phishy" or deceitful website URLs. Had the feature not been pulled, it's likely that it would have been carried over to the mobile version of the Apple browser.
Nevertheless, readers note that despite its absence, the groundwork and resource files for the technology are still visible by viewing the package contents of the most recent Safari distribution, making it seem likely that the feature will resurface at some point.
Power-hungry Blu-ray notebook drives
Watching high-def Blu-ray movies on your notebook may become a reality later this year, but likely at the expense of battery life.
Wired reports that if the first-generation of Blu-ray equipped notebooks are any indication, users might not get more than halfway through their movie before running out of juice completely.
Still, Dell next month is expected to introduce a sub-$1000 Blu-ray equipped notebook which will take advantage of recent advancements that aim to aid in power usage by offloading some of the decode process onto other system hardware, namely the graphics processing unit.
While Apple has yet to offer Blu-ray drives on its Mac line, that is expected to change in the not too distant future. AppleInsider has heard, but not yet confirmed, that the Cupertino-based company is actively courting Sony to obtain Blu-ray drives for its MacBook Pro line.
According to one tipster, Apple had hoped to offer a Blu-ray option alongside its just-released Penryn-based MacBook Pros, but Sony has faced some quality issues pertaining to the slot-loading mechanism and laser in the SuperDrives. Apple was reportedly offered Blu-ray Combo drives in the meantime, which it turned down.
Amazon joins MacBook rebate party
Finally, Amazon.com is the latest authorized Apple reseller to begin offering rebates on the Mac maker's complete line of notebooks. It's offering $50 rebates on all version of the MacBook Air, $75 - $100 in rebates on all Penryn-based 13-inch MacBook models, and $150 rebates on all Penryn-based MacBook Pros.
The deals are similar to those that Mac Mall began offering earlier in the week, but may represent the best overall deal given that Amazon does not charge sales tax. Mac Mall, however, does charge tax but alternatively throws in rebates for a free Epson printer and a copy of Parallels Desktop 3.0.