O2 Pay & Go iPhones start at 299 euro, make data optional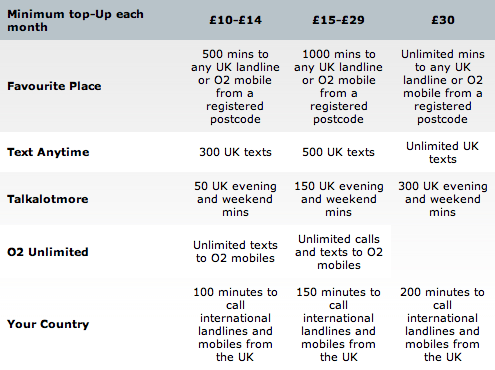 Apple's exclusive iPhone carrier in the UK announced Wednesday that its Pay & Go customers can purchase a new iPhone 3G without a monthly contract for just 299 euro, but that data use isn't guaranteed with the plans.
"The new 3G 8GB iPhone for Pay & Go will be available for £299.99 and 16GB for £359.99," O2 said in a statement on its tariffs website, with normal calls costing 5p per minute.
Those who spend a minimum amount filling their accounts with call times can also choose from any one of several plans that add "free" features on top of their normal calls. Customers spending between £10 to £14 per month can add 500 minutes of bonus calling time whenever they call from a registered postcode, such as their homes or offices; they can alternately choose a text package that adds 300 SMS messages within the UK, an evenings and weekends package that adds 50 minutes regardless of area, an unlimited O2-to-O2 SMS package, or 100 minutes of international calling from the UK.
Those spending more get additional time, culminating in a £30 minimum that either gives unlimited calls from a specific location and between O2 users, unlimited UK messages, 300 evening and weekend minutes, and 200 international minutes. Most of the plans are only available through O2's online store.
Those prices include unlimited browsing and Wi-Fi for the first six months after customers activate the phone, but are discontinued after the initial period. Customers will afterwards need to spend an extra £10 per month beyond their prepaid voice to maintain the unlimited data access.
At the end of the six months, O2 says it will notify customers at the end of the six month period by text, which will allow them to easily unsubscribe if they choose to do so. Data roaming is allowed but costs as much as £3 per megabyte in European Union nations and £6 elsewhere.
O2 doesn't say whether the Pay As You Go options will be available outside of its official outlets but may depend more heavily on these than on contract signups for its sales: a company official has warned that Apple retail stores may be forced to offer prepaid iPhones without the infrastructure in place to process contract subscribers.