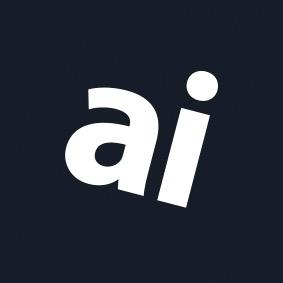 Why you can trust AppleInsider
Inside iPhone 2.0: MobileMe Push Messaging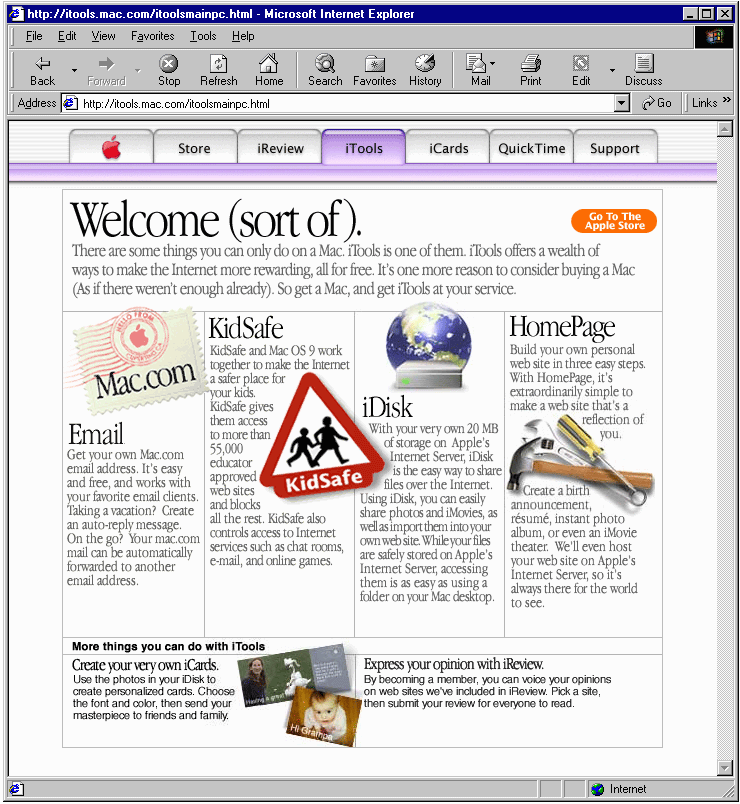 MobileMe Push Messaging
4.0 / 5
---
Here's a look at how Apple transformed its .Mac service into MobileMe and why the launch failed so spectacularly. In a followup segment, we'll dive deeper into how MobileMe works, how it compares to competing services, how the service delivers push messaging to the iPhone 2.0 software, and whether it's worth the annual subscription price.
Inside iPhone 2.0: MobileMe push messaging (Today)
The new push messaging architecture in iPhone 2.0 is second in importance and relevance only to the Apps Store and the third party development behind it. Apple announced push messaging initially as being support for Exchange Server 2007 via ActiveSync, Microsoft's push messaging system that the company is advancing in an effort to steamroll RIM's BlackBerry Enterprise Server. However, just prior to the release of iPhone 2.0, Apple also unveiled its own push messaging service: MobileMe.
MobileMe is a rebranding of .Mac, which originally started out under the name iTools. Apple launched the original iTools service as a free internet services package at Macworld Expo in 2000. It included an email account, online storage, and access to a variety of web apps, including HomePage, a way to design simple web pages without knowing any HTML.Â
The iTools package was intended to provide workplace-style networking services to users of Apple's Mac computers, in part to offset the removal of floppy drives that had started with the 1998 iMac, and in general to differentiate Apple's computers and create a sense of community among Mac users (below). The original package also included KidSafe, a selection of web sites, and iReview, a website rating service, both of which were subsequently dropped.
Two and a half years later, in mid 2002, Apple relaunched the service under the .Mac name and with an annual subscription fee. It added an online backup service and some new online web apps, including a way to create photo postcard emails from Apple's own stock photography or users' own photos. Apple also upgraded its online file servers to use the WebDAV standard, making it easier to share online files between Mac and Windows PC users.
The incremental progress of .Mac
Over the next half decade, Apple only introduced incremental advances to .Mac, leaving observers to wonder out loud why Apple wasn't chasing the brass ring of social networking or otherwise developing upon its .Mac services with the clear and obvious strategy that permeated the iPod, iTunes, Mac OS X, Mac hardware, or the company's retail efforts. Instead, the company pushed out regular but minor enhancements that slowly connected .Mac with its other services. For example:Â
In early 2005, Mac OS X 10.4 Tiger was released with a Sync Services architecture that integrated with .Mac, allowing developers to sync their application's settings and data between a subscriber's computers.
Â
In October 2005, Apple introduced certificate-based encryption for iChat instant messaging for its .Mac users.
At Macworld Expo in 2006, Apple introduced a new version of iLife with iWeb, a desktop client tool for publishing web content to .Mac. The new iPhoto 6 also included a feature called Photocasting, for sharing an RSS photo feed with friends, who could also upload their own photos to albums.Â
In October 2006, Apple released a new and improved AJAX webmail client for .Mac users.
In August 2007, Apple unveiled Web Gallery (below) as a .Mac feature to make it easier for users of the new iLife 08 suite to publish their photos and movies on the web, billing it as an alternative to burning DVDs for family and friends.
In October 2007, Apple released Mac OS X 10.5 Leopard with support for Back to My Mac, which registered .Mac-linked computers with Apple's Dynamic DNS to enable subscribes to access locally shared files on their home system while traveling.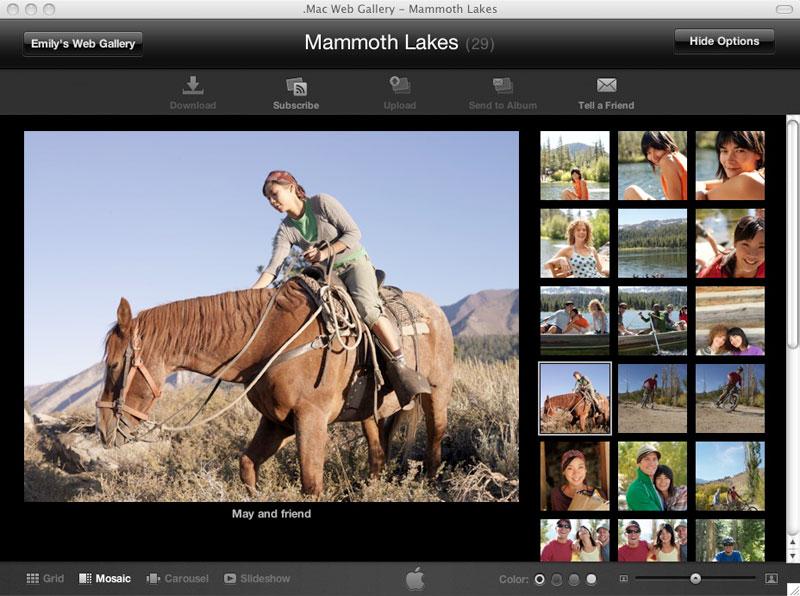 All of these services provided home users with capabilities commonly associated with business networks. It was therefore, in retrospect, a natural progression for Apple to announce this spring that .Mac would expand to include push email, calendar, and contact messaging features commonly associated with Exchange Server. Since this functionality was being aimed toward iPhone users, Apple removed the Mac-centric branding and launched the new services under a new name that suggested personal mobile networking features: MobileMe.
Apple also quietly dropped some features from .Mac that were not very popular, including .Mac Groups, intended as a community space for subscribers to collaborate. While existing groups will continue to work, it is no longer possible to set up new groups under MobileMe. The .Mac iCards and .Mac Slides Publisher, which converted photos into email postcards and a screensaver, respectively, are also missing from MobileMe.Â
At one point, .Mac also bundled in a copy of McAfee Virex, although there were no viruses on the Mac for it to find. The buggy utility was finally yanked after it caused widespread problems. Apple also shipped its own Backup program, aimed at allowing users to regularly copy their files to their iDisk for safekeeping. However, Apple's Backup is at least as unreliable as Virex, and while it is still offered for download, it makes far more sense to backup files using Time Machine or simply manually copy them to an external drive on regular basis.
Most of MobileMe's services also now require at least Mac OS X 10.4 Tiger, although its standard IMAP email, iDisk, and iWeb publishing still work on Mac OS X 10.3 Panther. MobileMe also introduced a new me.com domain, but existing .Mac uses will continue to be able to use both domains for email, iChat, and existing web URLs will continue to work.
On page 2 of 2: Things go awry; and Failure at launch.
Apple's stage rehearsal for the MobileMe launch occurred last fall with the rollout of the .Mac Web Gallery. That launch went smoothly, as it only added new features for the existing couple million .Mac users without causing any impact on their existing services. There were likely only a minority of .Mac users who even gave Web Gallery a cursory examination, and the media didn't focus much attention on the new product offering. However, it would serve as Apple's first public web app based on SproutCore, which was later used to develop the companion apps that make up MobileMe.
Unlike the Web Gallery introduction, the new MobileMe apps entirely replaced the existing .Mac web mail, the Address Book online contacts, online Bookmarks, and the file download site. It also introduced a new web calendar and upgraded the Web Gallery.Â
Additionally, MobileMe was advertised in conjunction with the iPhone 3G launch and sold as a companion product to provide push messaging for the new phone. The new web apps, new iPhone 2.0 software, new demand, and the monumental transition were all hit by a series of problems that resulted in a spectacular launch crisis overshadowed only by the activation meltdown of the iPhone 3G itself.Â
Apple shut down its web mail services on .Mac before the new MobileMe apps were accessible, failed to accommodate the rush of traffic from users curious about the new apps, and even lost some users' emails during the transition. Other users experienced sync issues ranging from minor to serious, and even a couple weeks after the MobileMe launch, Apple's new online apps were still often sluggish to access.Â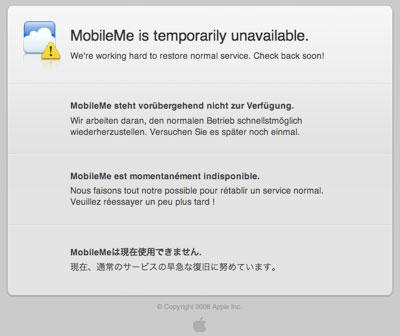 The tech media gleefully jumped on the offensive, accusing Apple of lying about its push messaging after deciding that "push messaging" required desktop client apps to also push up updates instantly. Push messaging usually refers to updates being sent from the server to a mobile device, but Apple's marketing suggested that MobileMe would also push messages to desktop clients in real time (rather than just regularly syncing them). Apple apologized for overstating the service's new features and said it would stop referring to the service as push until data could be pushed in both directions to and from desktop apps.
A big part of the launch problem was that Apple advertised the service too effectively, informing Joe Sixpack as to why he'd want push. That in turn created a mob that demanded the new service act as flawlessly as it appeared to in Apple's marketing materials. Had Apple launched the service like Google might, as an ad-supported product with a conspicuous beta tag reminding users that all bets were off, or as Microsoft might, as an unfinished Enterprise product that companies needed to roll out themselves with the help of an army of consultants, the launch problems Apple faced probably wouldn't have even been noticed.Â
But they were, and in great detail. Some pundits demanded Apple shut down the new service, echoing their previous advice to shut down .Mac because they didn't see any purpose for it. By any account, the MobileMe launch was seriously botched. Earlier this week, Steve Jobs emailed Apple employees with a rundown on the launch problems, along with a hindsight plan for how MobileMe features could have been rolled out incrementally, and separately from the introduction of the iPhone 3G, iPhone 2.0, and App Store. Jobs also noted that MobileMe should have been given "more time and testing" to meet Apple's standards.
While the launch of MobileMe certainly didn't go smoothly, the service itself is brilliantly well designed, both usable and attractive (despite some remaining flaws), and demonstrates the real potential of the future of web apps and web services. The next segment, which will kick off an entirely new series dedicated to MobileMe, will look closer at how Apple service works, and how it compares to competing services.
In the meantime, readers can find all six segments of AppleInsider's now completed "Inside iPhone 2.0" series on its own topics page.