Users report iPod classic issues after iTunes 9 update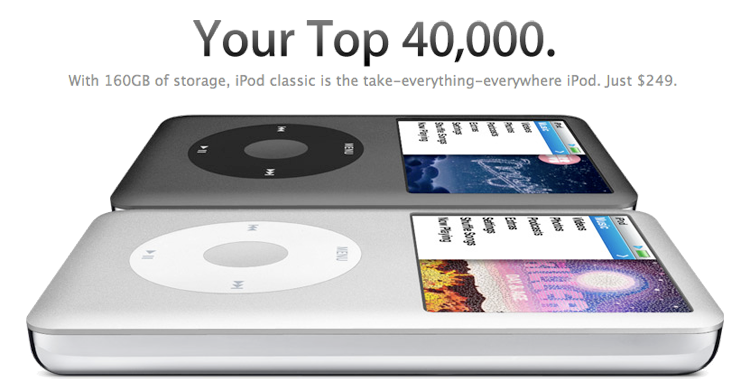 AppleInsider is supported by its audience and may earn commission as an Amazon Associate and affiliate partner on qualifying purchases. These affiliate partnerships do not influence our editorial content.
Numerous iPod classic users have reported problems with the latest update to iTunes, released last week, with claims of crashes when attempting to sync the media player.
In addition to threads on the Apple Support forums (1, 2, 3, 4, 5) some have contacted AppleInsider to voice their concern over allegedly dysfunctional iPod classics, ranging from 80GB to 160GB in size. Some say they have seen their media player fail to sync with the latest iTunes update, and efforts to fix the problem have only made the situation worse. Both Windows and Mac users have reported the issues.
One person said their 160GB iPod classic failed once iTunes 9 was installed on Snow Leopard. The iPod reportedly ejects itself automatically. Putting the iPod into disk mode did not address the problem.
Others on various operating systems say that iTunes 9 does not recognize their iPod classic, preventing them from syncing, restoring, or essentially doing anything with the media player via a computer.
At least one user said the issue was resolved by resetting the iPod and reconnecting it to the computer via USB. However, other users claim they attempted to restore factory settings on the device, only for it to still not sync, leaving them with an iPod void of media.
Apple also released a new, higher capacity iPod classic this week, now offering 160GB of storage for $249. The new 160GB model has the same "thin" profile as the previous 120GB offering.