Leaked photos detail Sony's Android-powered 'PlayStation Phone'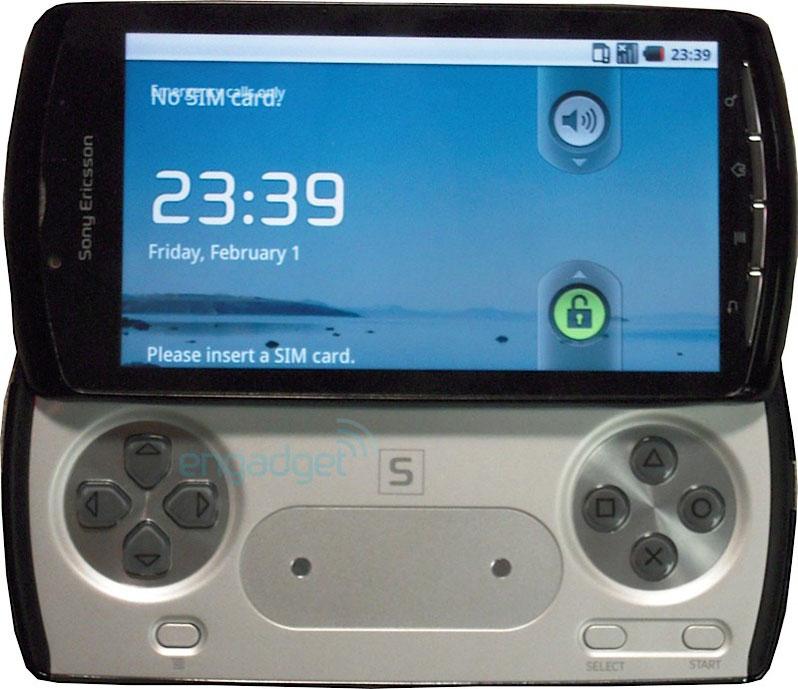 AppleInsider may earn an affiliate commission on purchases made through links on our site.
Leaked photos of a prototype device suggest that Sony could be planning to take on Apple's iPhone with a new Google Android-powered "PlayStation Phone," combining the company's PlayStation Portable platform with a smartphone.
Pictures and details obtained by Engadget this week show a device made by Sony Ericsson with slide-out physical controls, much like Sony's PSP Go gaming device. The device, referred to in the report as the "PlayStation Phone," has the same button layout as Sony's other PlayStation-branded devices.
The prototype device reportedly has a 1GHz Qualcomm chip, 512MB of RAM, 1GB of internal storage, and a screen between 3.7 inches and 4.1 inches in size. The slide-out controls for gaming also include a touchpad that is said to be multi-touch.
The report said the device, said to be running Google's "Gingerbread" Android 3.0, is expected to hit the market soon. It will also allegedly have a custom Sony Marketplace, much like Apple's App Store, that will allow users to purchase and download games.
After some doubt over the pictures surfaced, Engadget issued another report to reaffirm its confidence that the scoop is legitimate. Editor Joshua Topolsky said the device — known by the codename "Zeus" — was "confirmed through multiple, trusted sources."
The popularity of games on Apple's iPhone and other devices powered by iOS has had a significant impact on sales of portable gaming devices like Sony's PlayStation Portable. Earlier this year, a report indicated that iOS had carved out a 19 percent share of profits in the portable gaming market, eclipsing Sony's PSP, which was said to be at 11 percent.
In 2009, Sony sought to fend off the iPhone and its low-priced digital App Store downloads with the release of the PSP Go, a revised version of the PlayStation Portable that ditched physical media, requiring users to download software directly to the device. The PSP Go, however, has failed to make a splash in the portable gaming market a year after its launch.
This week's leaked information would suggest that Sony is looking to integrate the PlayStation Portable platform, and the digital download service introduced with the PSP Go, to its line of Sony Ericsson smartphones. And the leaked information indicates that Sony plans to partner with Google to have its Android mobile operating system power those devices.
If real, Sony's PlayStation Phone has one key distinction that would separate it from Apple's iOS devices: physical buttons. While casual games have found great success on Apple's portable devices, many traditional gamers have expressed frustration with the lack of buttons on Apple's device, making it difficult to provide players with tactile feedback via only a touchscreen. And while many other Android-powered devices have buttons in the form of a keyboard, Sony's prototype device has PSP controls specifically meant for gaming.
A recent survey found there are more than 40 million iOS gamers in the U.S., playing titles on devices like the iPhone, iPod touch and iPad. Apple has also expanded its support for gamers and game developers with the launch of Game Center, its own social networking and connectivity service for iOS titles.