HP exec dismisses Apple and Intel's Thunderbolt in favor of USB 3.0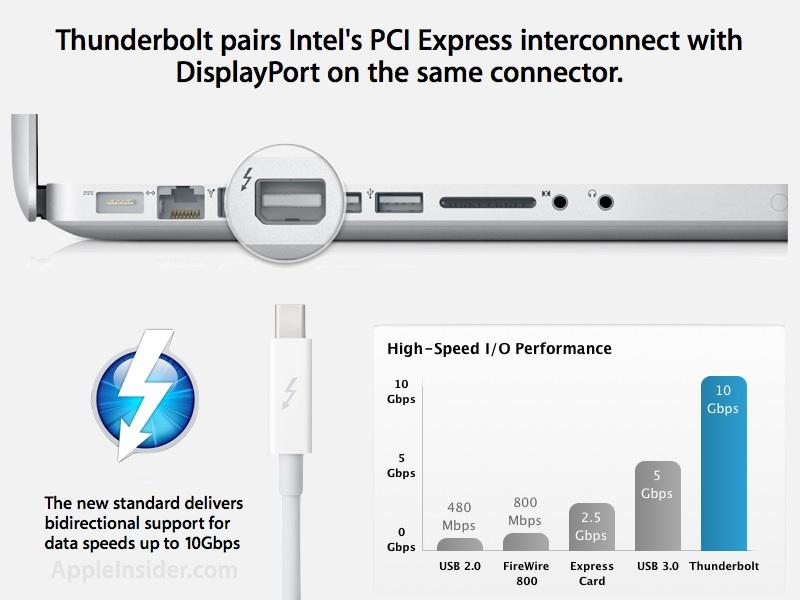 AppleInsider is supported by its audience and may earn commission as an Amazon Associate and affiliate partner on qualifying purchases. These affiliate partnerships do not influence our editorial content.
PC maker Hewlett-Packard reportedly looked at the new high-speed Thunderbolt port created by Intel and Apple, but has decided for now to stick with USB 3.0.
HP's worldwide marketing manager for desktops, Xavier Lauwaert, spoke with PCWorld this week, and revealed that HP considered placing Thunderbolt in its new desktops revealed this week. But the company ultimately decided to stick with another specification also created by Intel: USB 3.0.
However, Lauwaert also revealed that HP has not ruled out placing Thunderbolt in future hardware. For now, though, the high-speed port was not appealing enough to the Palo Alto, Calif., PC maker.
"We did look at [Thunderbolt]," he said. "We're still looking into it. Haven't found a value proposition yet."
HP unveiled three new desktop PCs on Monday. One of the models, the Pavilion HPE H8 series, can be configured to include USB 3.0 ports.
Lauwaert said PC makers are "content" with the expansion of USB 3.0. He characterized Thunderbolt as a "more fancy solution" that HP is "not convinced" it should pursue.
For its part, Intel has said it views USB 3.0 and Thunderbolt as "complementary" to one another. The chipmaker has also encouraged developers to support both the Thunderbolt and USB 3.0 standards with any external peripherals.
Support for both Thunderbolt and USB 3.0 will appear in Intel's next-generation processors, code-named "Ivy Bridge." Those chips, which will arrive in 2012, are the successor to the "Sandy Bridge" processors that began shipping earlier this year.
At 10Gbps, Thunderbolt's data transfer speeds are 20 times faster than the current, widely available USB 2.0 specification. It is also twice as fast as USB 3.0, which offers 5Gbps speeds.
Thunderbolt debuted on Apple's latest MacBook Pro notebooks in February, followed by an iMac refresh released earlier this month. Apple is expected to quickly introduce Thunderbolt to the rest of its Mac lineup with subsequent hardware updates.