President Obama calls Apple CEO Tim Cook to discuss 'fiscal cliff'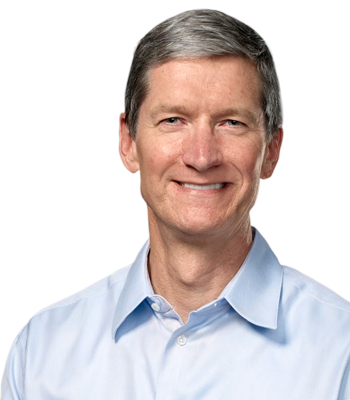 AppleInsider may earn an affiliate commission on purchases made through links on our site.
U.S. President Barack Obama reached out to a number of business leaders last week about the so-called "fiscal cliff," and Apple Chief Executive Tim Cook was among those on the president's short list.
Cook was one of a handful of CEOs who received a phone call from Obama about the government's budget woes set to go into effect at the end of 2012. A White House official told CNN that the conversations were part of the president's "outreach on the need to find a balanced deficit-reduction solution that protects the middle class and continues to move our economy forward."
In addition to Cook, Obama also contacted Warren Buffett of Berkshire Hathaway, Jamie Dimon of JPMorgan Chase, Jim McNerney of Boeing, and Craig Jelinek of Costco, the White House confirmed.
Last week, Obama also met with a dozen other CEOs from major American companies for "fiscal cliff" talks. Those discussions included General Electric CEO Jeffery Immelt and American Express CEO Kenneth Chenault.
Tension is growing in Washington as officials face a number of law changes on Dec. 31, 2012 that have become known as the "fiscal cliff." When the calendar year rolls over to 2013, it will mark the end of some temporary payroll cuts, certain tax breaks for businesses and other tax cuts, and it will mark the beginning of new taxes related to Obama's healthcare law.
Cook has been a go-to choice for leaders in Washington looking to discuss financial issues with the private sector. Earlier this year, Apple's chief executive met with John Boehner, Speaker of the U.S. House of Representatives.