Dutch court says Samsung's rounded corners don't infringe Apple design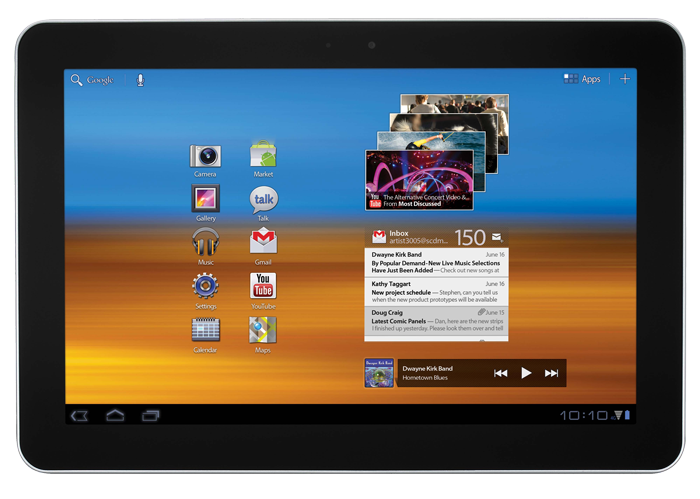 A Dutch court handed Apple its fourth patent defeat in a year on Wednesday, finding that the rounded corners of Samsung's Galaxy Tab products do not infringe on Apple's registered design features.
The ruling, handed down by a district court in The Hague, covers the Galaxy Tab 10.1, Galaxy Tab 8.9, and Galaxy Tab 7.7.
Apple had argued in court that the devices violated its rounded edge design patent, a design feature widely adopted among tablet manufacturers in the wake of the iPad's success. According to Reuters, however, the court sided with Samsung, and ruled the devices were not infringing on Apple's designs.
Samsung, in a statement, said that "Apple was not the first to design a tablet with a rectangular shape and rounded corners." The company went on to say that numerous examples of prior art exist for Apple's registered design features.
The decision is at least the fourth patent defeat for Apple in Dutch courts in the past year, following Samsung victories related to 3G patents and multitouch technology in June and October of last year, as well as a decision in January finding that the Galaxy Tab 10.1 did not violate other Apple design patents.
As is the case with Apple v. Samsung across much of the rest of the world, the Dutch courts have gone back and forth handing out victories between the two companies. Late last year, Apple won a ban on Galaxy products running Android 2.2.1 or later without Samsung's proprietary photo gallery software, due to their infringement on Apple's "rubber-banding" software patent. The two companies, mobile market leaders in terms of both profits and units sold, are locked in patent struggles across at least 10 countries.