German court tosses patent troll's $2.2B patent suit against Apple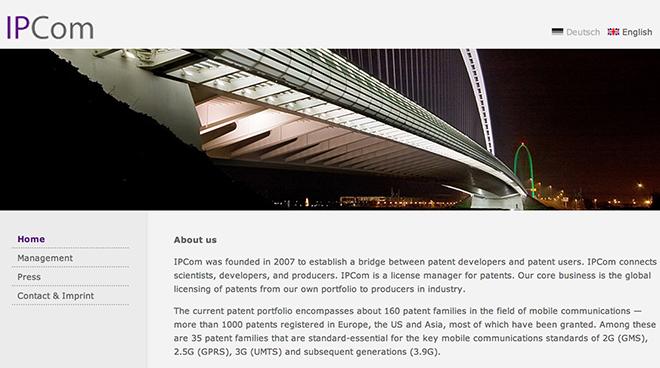 AppleInsider may earn an affiliate commission on purchases made through links on our site.
A German court on Friday threw out two patent lawsuits leveled against Apple by non-practicing IP licensing firm IPCom, one of which sought $2.2 billion in damages over alleged infringement of a wireless patent.
The pair of dismissals came as part of three separate rulings from two chambers of the Mannheim Regional Court, each involving "patent troll" IPCom, reports FOSS Patents' Florian Mueller. The third case, which was also thrown out, was brought against HTC and pertains to the same patent family used against Apple.
According to Mueller, IPCom has been attempting to monetize a patent portfolio covering standard-essential patents (SEPs) purchased from Bosch after the German engineering and electronics company pulled out of the car phone industry. The properties involve 3G/UMTS wireless technology.
IPCom will have the chance to appeal, but Mueller believes defendants will continue to push for invalidity of European patent EP1841268 and related properties. The patent family has been used against Apple, HTC, Nokia, Ericsson, Vodafone and others. For example, HTC's dismissed case involved IPCom's assertion of German patent DE19910239.
So far, IPCom has been somewhat unsuccessful in its damages claims, but the firm has chalked up at least one win in a settlement from Deutsche Telekom in 2013.
As noted in a previous report regarding the German case, Apple has joined with other tech giants in an effort to curb patent abuse. Along with Yahoo, Intel, Cisco and Facebook, Apple has asked the U.S. Supreme Court to stifle the onslaught of thoughtless lawsuits from patent trolls by leveling penalties against failed litigation. Requests have also been sent to the EU regarding patent-related litigation issues.
Currently, firms like IPCom can bring suit against large corporations with little concern of losing as the repercussions are minuscule compared to the potential gain from a settlement or win. In many cases, companies opt to settle in a bid to avoid costly court fees or damages, further enabling patent trolls to level even more claims.