Roundup: The best Notification Center widgets for Apple's OS X Yosemite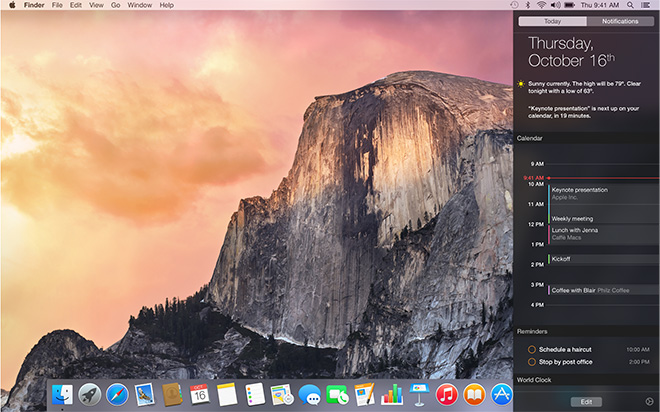 Apple's newly released OS X Yosemite allows third-party apps to include interactive Notification Center widgets, and AppleInsider offers a look at some of the best and most useful widgets you can install on your Mac right now.
Adding and removing widgets looks very similar to the iOS 8 counterpart. Simply open the Notification Center, click the Today tab and use the Edit button at the bottom to view and manage your widgets.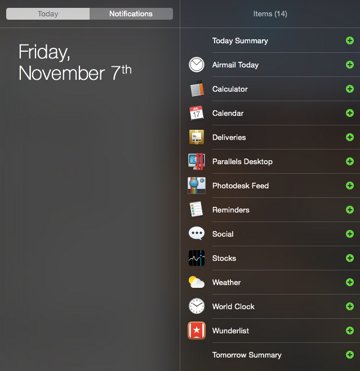 Here are some our favorites you can download from the Mac App Store:
Deliveries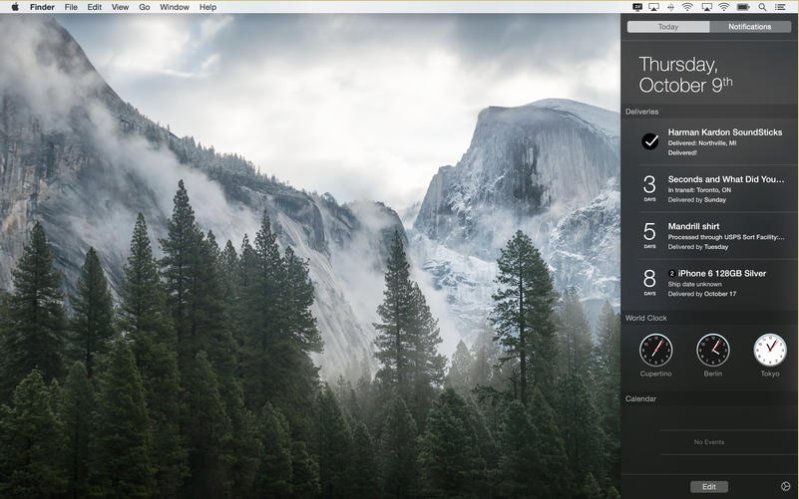 This $4.99 app is a great way to track your online orders and other packages across your devices. See your package's location on a map and its expected delivery date. Your entries will sync to the universal iPhone and iPad app as well. Add the Notification Center widget to check your packages at a glance.
Wunderlist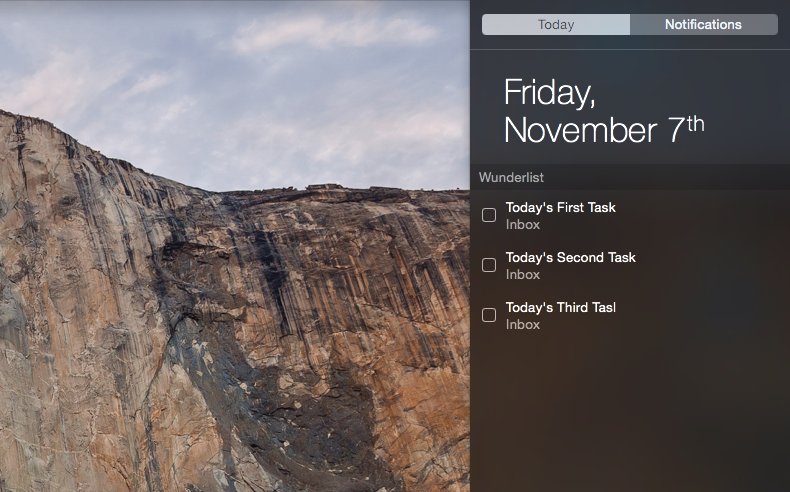 Popular to-do list app Wunderlist is free for both OS X and iOS. On Yosemite, add the Notification Widget to see tasks "Due Today."
Users are able to mark tasks as complete from the widget, but unfortunately cannot change due dates or edit tasks. Wunderlist Pro is available for $4.99 per month or $49.99 per year and offers team collaboration features, unlimited file storage and unlimited sub tasks.
Airmail 2.0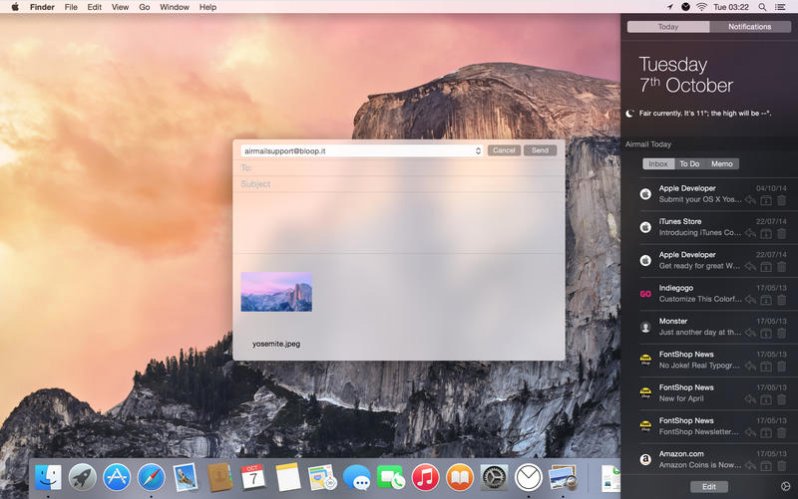 Those looking for an alternative mail application on OS X should take a look at Airmail 2.0. It's available at the introductory sale price of $9.99 as buyers of the original Airmail do not get this upgrade for free.
Airmail 2.0 is full featured and works with iCloud, Gmail, Exchange, IMAP and POP accounts. It supports Gmail aliases, multiple signatures and has great message view options. I found it buggy at times and couldn't add my Google Apps account, but fixes are on the way.
The Notification Center widget displays the most recent messages from your inbox. Airmail's extension lets you compose and share emails within any app that supports OS X's default sharing options.
PCalc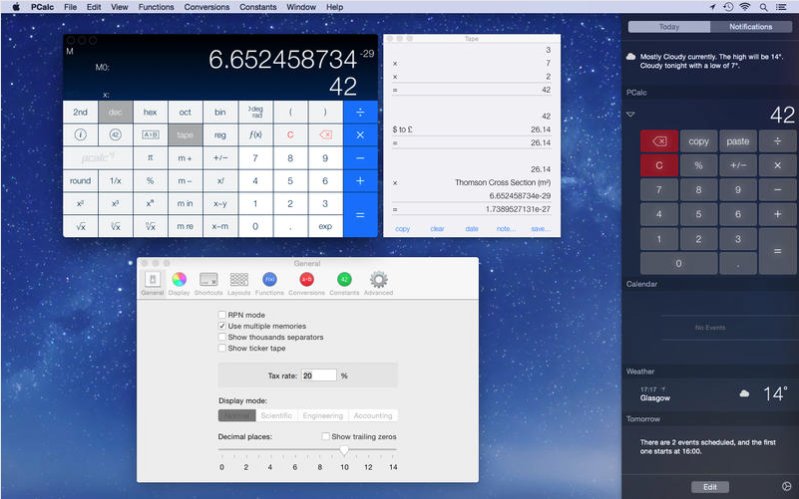 Available for $9.99 in the Mac App Store, this initially contested app was finally approved by Apple and gives you a full calculator widget in the Notification Center. The iOS version was temporarily banned, but is also available with a similar widget for $9.99. From simple computations to complex equations, PCalc is a great tool.
Monity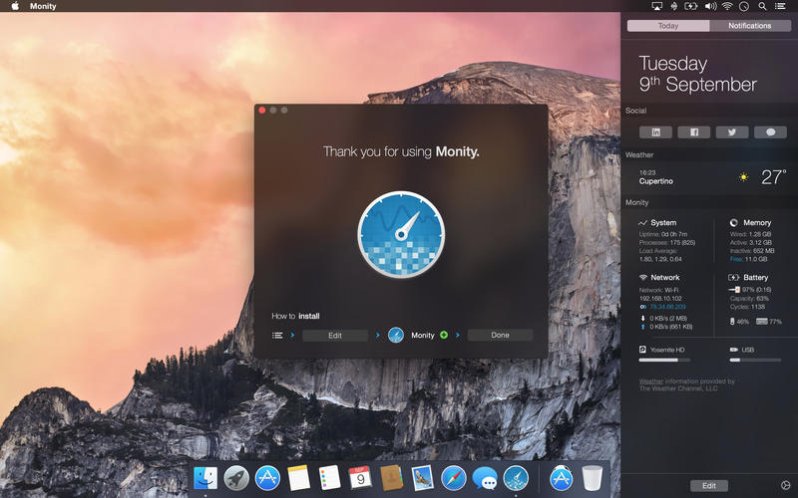 If knowing your Mac's system usage is a priority, the Monity Notification Center widget is invaluable. Available for $1.99, the app's widget gives you glance-able information regarding system performance, memory management, battery usage, network activity and disk space.
PhotoDesk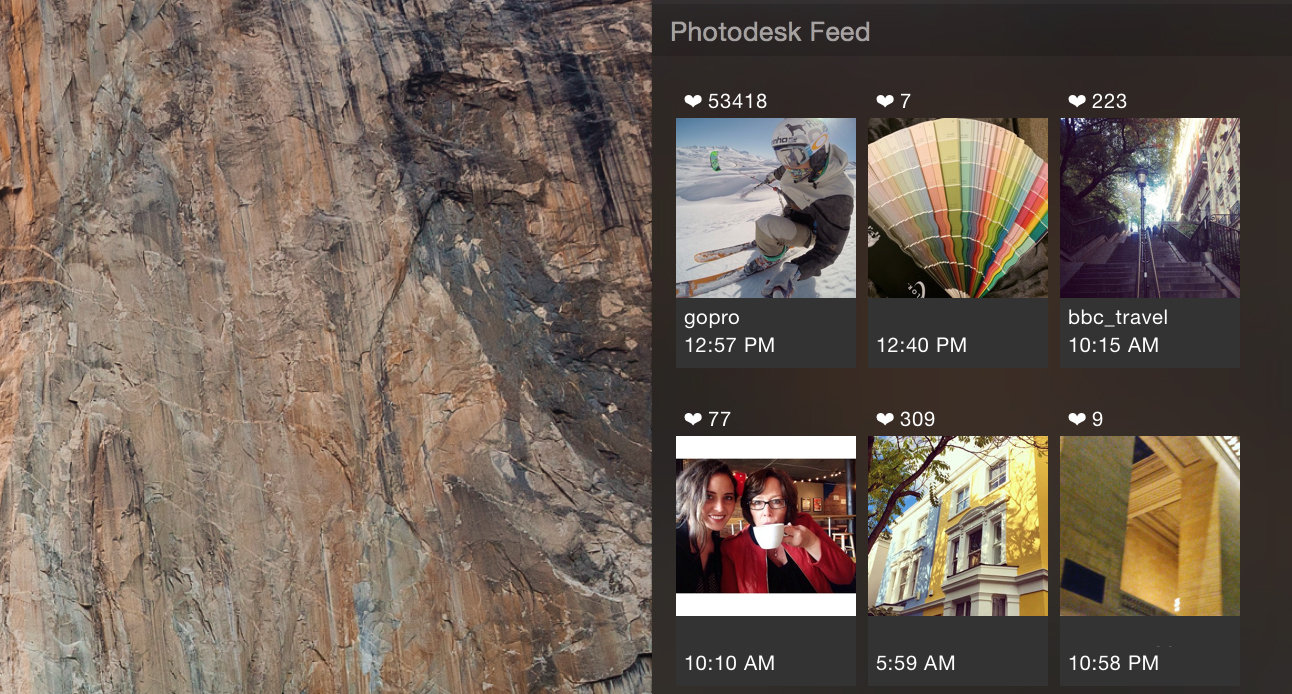 Instagram's web view leaves much to be desired, and while you're still unable to post from its app, PhotoDesk gives users great options for viewing, searching and commenting on their timelines. Add the PhotoDesk widget to your Today view and you can see the latest photos posted by your friends right from the Notification Center.
Chronicle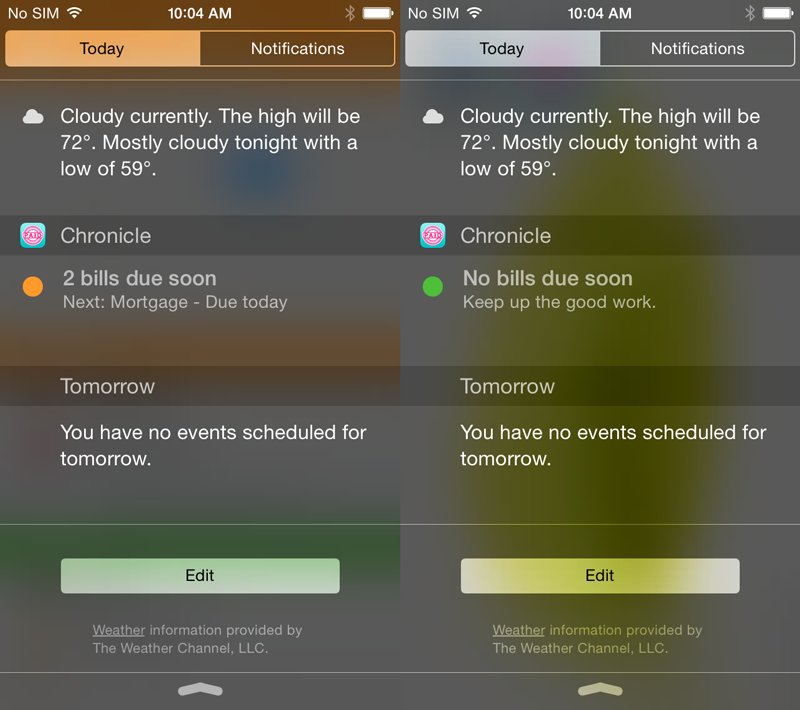 Chronicle is a great way to keep track of your bills and due dates. The $9.99 Mac app and $2.99 iOS app (currently on sale) sync via iCloud, so any due dates you enter show up on all devices. In addition to reminding users to pay their bills, Chronicle can save payment confirmation numbers. The OS X Today widget also allows users to glance at their upcoming bills.