Apple could receive up to 20 years in tax breaks for solar-powered Arizona data center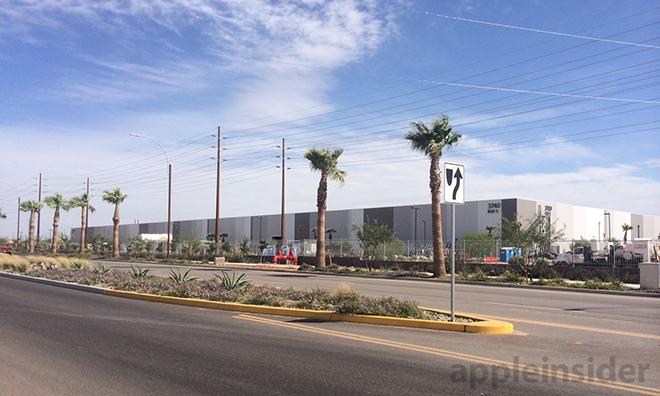 AppleInsider is supported by its audience and may earn commission as an Amazon Associate and affiliate partner on qualifying purchases. These affiliate partnerships do not influence our editorial content.
Apple's forthcoming "global command center" for its online operations in Mesa, Ariz., could be the beneficiary of up to 20 years' worth of tax breaks, thanks to new rules proposed by the state legislature.
Republican Sen. Jeff Dial believes Arizona's laws, which he hopes to clarify with a new bill, will allow Apple to qualify for at least 10 years' worth of equipment tax breaks, according to the Phoenix Business Journal. Some benefits could stretch out to 20 years, he said, falling under the category of "sustainable redevelopment projects."
Legislators are also reportedly adjusting the energy tax breaks that were previously granted to Apple, when the facility was originally intended for producing sapphire. Those credits were announced in 2013 when then-Governor Jan Brewer touted Apple's presence as a major economic driver for the state of Arizona.
Local government has further incentivized the use of land owned by Apple and others in Mesa by designating it as a foreign trade zone. That was said to shave as much as 70 percent off the company's annual property tax bill.
It's been a long, strange trip for Apple's Mesa, Ariz., operations, originally intended to be operated by GT Advanced Technologies for sapphire production. But after GTAT filed for bankruptcy, Apple vowed to repurpose the facilities it had built there.
Those plans were revealed earlier this month when Apple announced it will build a $2 billion green data center in Mesa. The facility will employ 150 people full-time and will serve as the control center for Apple's four other U.S. based data operations.
Apple's data "global command center" will be powered by 100 percent renewable energy, most of which will come from a new local solar farm. Construction on the facility is expected to start by late 2016.
In the meantime, the facility still houses furnaces purchased by GTAT and Apple for creating sapphire. Those furnaces are being liquidated as part of GTAT's bankruptcy proceedings.