Uber's first-ever public acquisition, maps firm deCarta, will lessen reliance on Apple, Google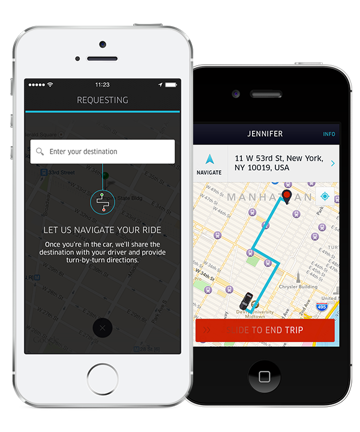 AppleInsider may earn an affiliate commission on purchases made through links on our site.
Ridesharing startup Uber has finally shown its hand in the mergers and acquisitions market, picking up small navigation and geospatial services firm deCarta in a move that some say is designed to help Uber lessen its dependence on mapping services from Apple and Google.
deCarta — which provides widely-used platforms for routing, turn-by-turn navigation, and local search, among others — will continue to operate as a wholly-owned subsidiary of Uber and retain the majority of its employees. The deal was first reported by Mashable.
"A lot of the functionality that makes the Uber app so reliable, affordable and seamless is based on mapping technologies," an Uber representative told the publication. "With the acquisition of deCarta, we will continue to fine-tune our products and services that rely on maps — for example UberPOOL, the way we compute ETAs, and others - and make the Uber experience even better for our users."
Mapping has become somewhat of a thorn in Uber's side, with occasionally inaccurate routing causing problems for drivers and customers, highlighting the danger of depending on external vendors for such core functionality. It also raises business continuity issues that Uber can now afford to address with its nealry $6 billion warchest.
To deal with the situation, Uber has been in the process of building a formidable internal geo team, notably flipping former Apple Maps senior engineer Chris Blumenberg last July. The deCarta acquisition — Uber's first publicly acknowledged pickup — adds significant depth of expertise, as the firm has been in the space for nearly 20 years.
The move also comes at a time when Uber is preparing for a multi-front battle with Google, a major investor. Google is reportedly exploring the launch of an Uber-like service, while Uber is working on autonomous vehicle technology to rival that coming from Mountain View.