Pebble struggling to secure new funding in wake of Apple Watch, rumor claims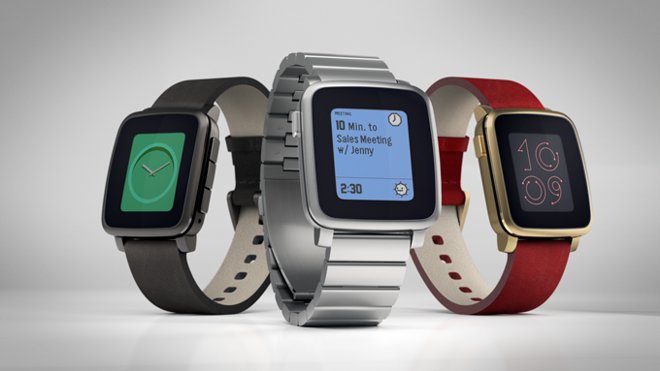 AppleInsider may earn an affiliate commission on purchases made through links on our site.
Silicon Valley venture capitalists are reportedly turning down requests from smartwatch maker Pebble for funding, leading to speculation that the company may be struggling following the launch of the Apple Watch.
Citing sources close to the company, TechCrunch reported on Wednesday that Pebble instead obtained a $5 million loan and another $5 million line of credit from a bank, after efforts to secure venture capital funding were denied.
Pebble's alleged troubles come in spite of the fact that the company raised more than $20 million on Kickstarter for its latest model, the Pebble Time. That blockbuster success amounted to the largest crowdfunding campaign in history.
But while Pebble has found success as a startup, its total sales pale in comparison to wearable devices sold by larger, more established companies. It's estimated that Pebble sold 700,000 devices in 2014, earning just 7 percent of smartwatch profits with its low-end strategy.
Targeting the low end of the fledgling smartwatch market may be a difficult path for Pebble to navigate, as sources reportedly indicated to TechCrunch that the company needs funds "in order to stay afloat."
The forthcoming Pebble Time will take on the Apple Watch with a color, always-on e-ink display that will offer up to 7 days of battery life before a recharge is necessary. The Apple Watch, meanwhile, must be recharged daily, and its OLED screen turns off when the device is not being used.