Apple issues firmware update for iPad Pro Smart Keyboard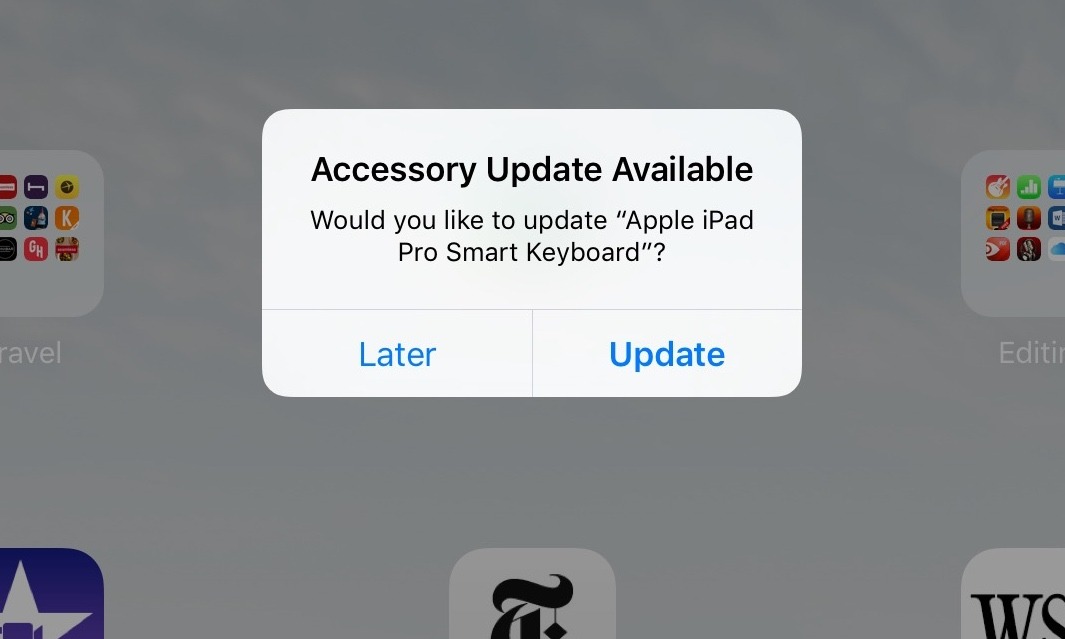 Owners of Apple's Smart Keyboard for iPad Pro were issued an over-the-air firmware update for the accessory this week, utilizing the two-way data transfer capabilities of the magnetic Smart Connector.
Users who attach a Smart Keyboard to their iPad Pro will automatically be prompted to install the update, or deal with it at a later time. Tapping "Update" begins the process with a percentage complete display.
In all, the update process takes only a few seconds before it's complete. There are no accompanying release notes to detail exactly what the update changes or improves.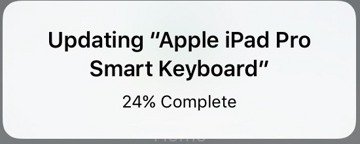 The firmware update appears to apply to users running both iOS 9.2.1, the latest public release of iOS, as well as iOS 9.3, which is available for pre-release testing.
The first Smart Connector firmware update arrived last month for the only other compatible accessory currently available on the market: The Logitech Create keyboard.
The magnetic connector is capable of transmitting both power and data in both directions, which allows Apple's Smart Keyboard to be ultra-thin, and enables the Logitech Create to use power from the iPad Pro to illuminate its backlit keys.
For more on the Apple Smart Keyboard and Logitech Create, see AppleInsider's head-to-head review of both keyboard accessories.