The iPhone's home button could get a Liquidmetal makeover, new Apple patent shows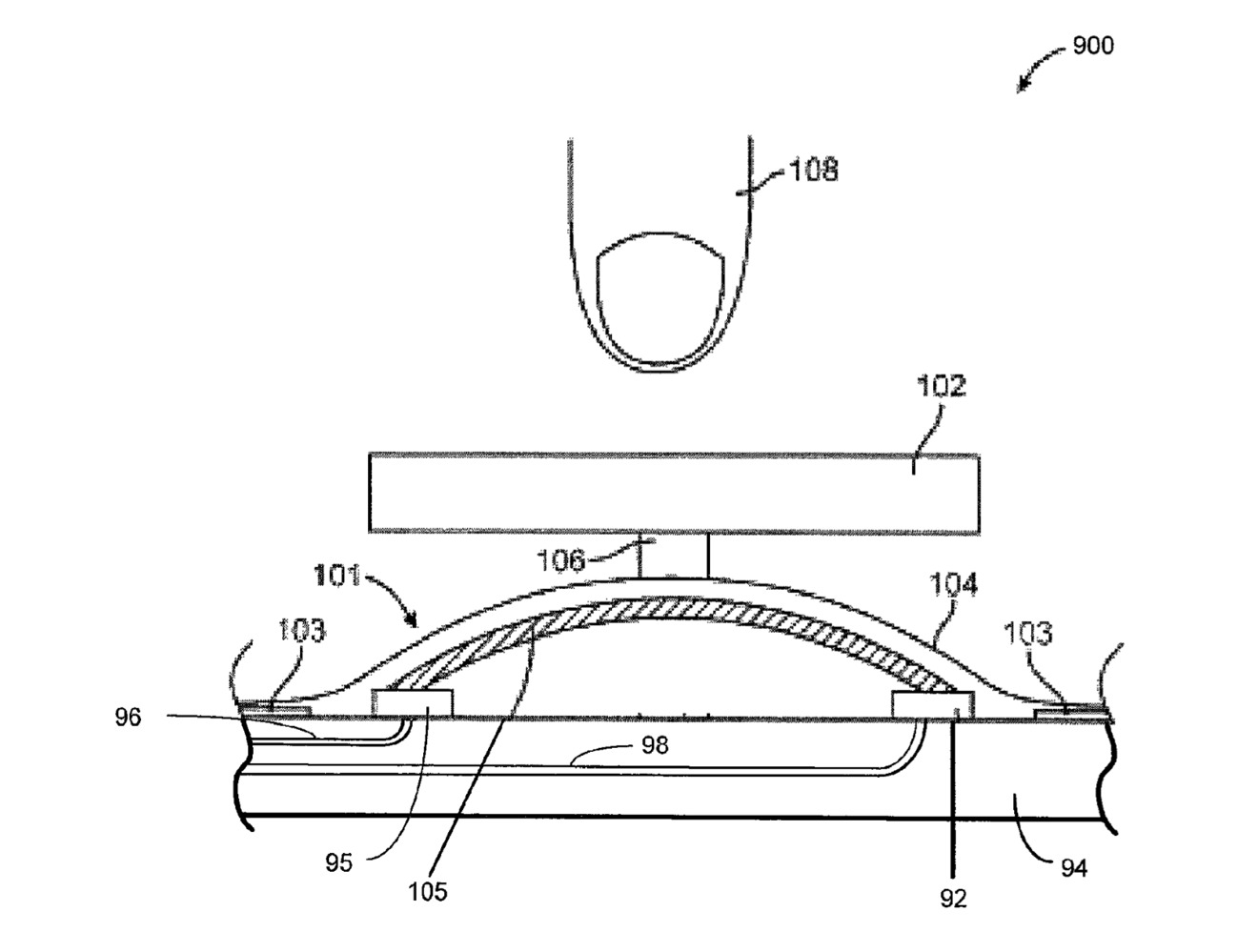 AppleInsider is supported by its audience and may earn commission as an Amazon Associate and affiliate partner on qualifying purchases. These affiliate partnerships do not influence our editorial content.
A recently granted Apple patent points to a new use for Liquidmetal — a simplified home button design that would cut down on complexity and last longer than conventional components.
The patent, aptly titled "bulk amorphous alloy pressure sensor," discusses ways of replacing materials currently used in dome switches with new Liquidmetal-like options. The latter is a better choice, Apple argues, because of its enhanced elasticity.
In short, that means that Liquidmetal is better at repeatedly deforming and bouncing back to its initial state than titanium or stainless steel, which are often used now.
Apple would take advantage of this by making the home button — which is currently backed by a relatively standard dome switch — pressure sensitive.
When you press down on a regular dome switch, the top of the dome makes contact with a small piece of metal below, completing an electrical circuit. Apple would instead treat it more like a strain gauge than a button.
The patent describes a method of determining the deflection of a Liquidmetal dome by measuring the change in resistance as it deflects, rather than when it makes contact. This approach that would both make the mechanism simpler and allow for more flexibility.
This marks the second time in as many months that Apple has hinted at adding something like Force Touch to the home button. In February, a separate patent detailed a method of using capacitance to detect pressure in the fingerprint sensor.
Apple credits Christopher D. Prest, Matthew S. Scott, Stephen P. Zadesky, Dermot J. Stratton, Joseph C. Poole, and Theodore A. Waniuk with the invention of U.S. Patent No. 9,279,733.