Apple hyping this week's opening of first-ever Brooklyn retail store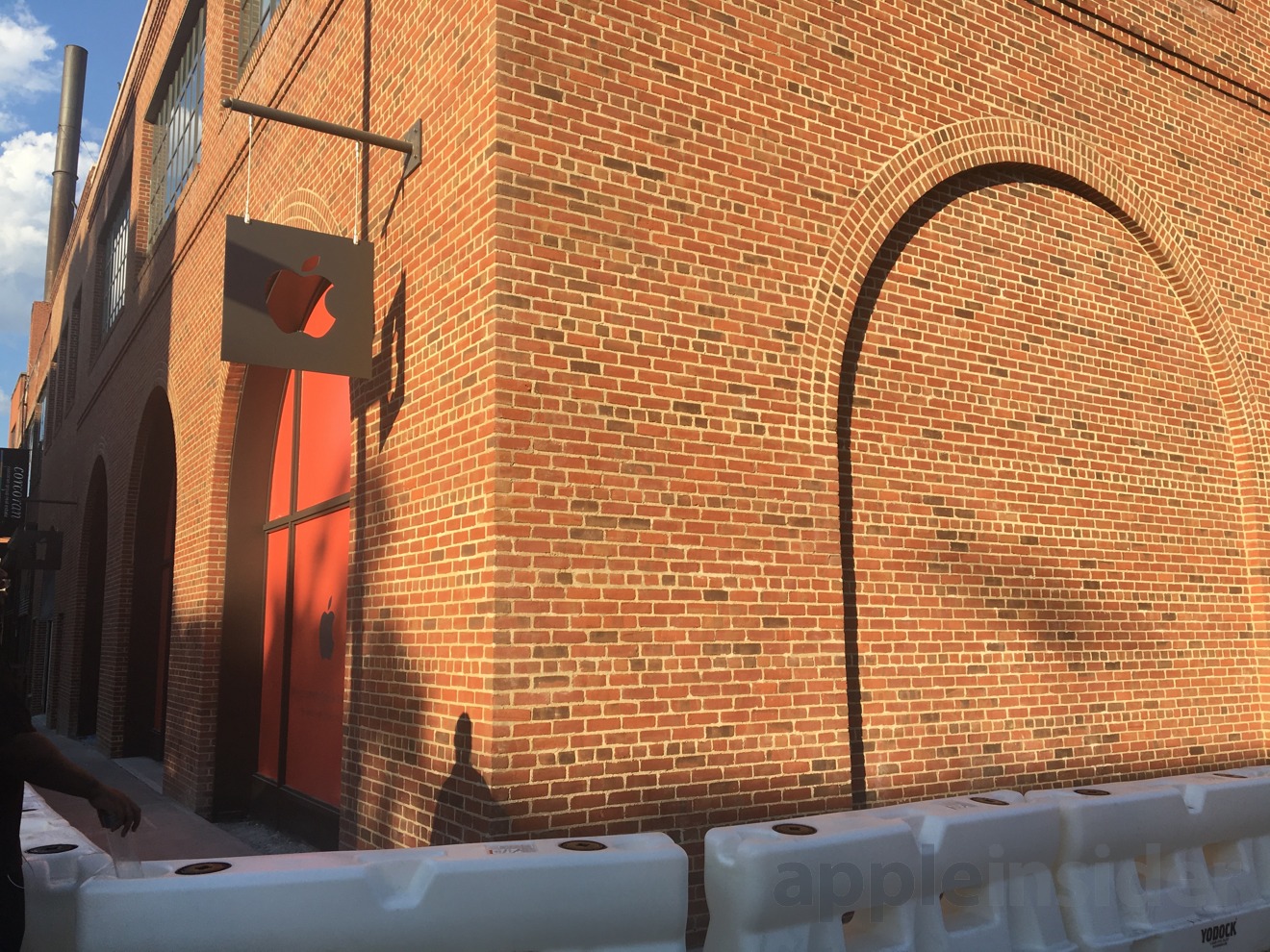 With less than a week to go before Apple opens the doors on its first retail location in Brooklyn, passersby have been notified of the grand opening with new signage advertising the long-awaited opening in New York City's most populous borough.
The new Apple retail store in Brooklyn's Williamsburg neighborhood is set to open this Saturday, July 30 at 10 a.m. Eastern. The store is located at the corner of North 3rd Street and Bedford Avenue.
While the new Apple Store is the first in Brooklyn, it is the ninth overall in New York City. Six of those are in Manhattan, one is on Staten Island, and one is in Queens.
The new Williamsburg store features a brick facade with archway windows and an entrance. Ahead of the grand opening, the windows are covered with orange decorative tape, masking the interior until the store opens to the public.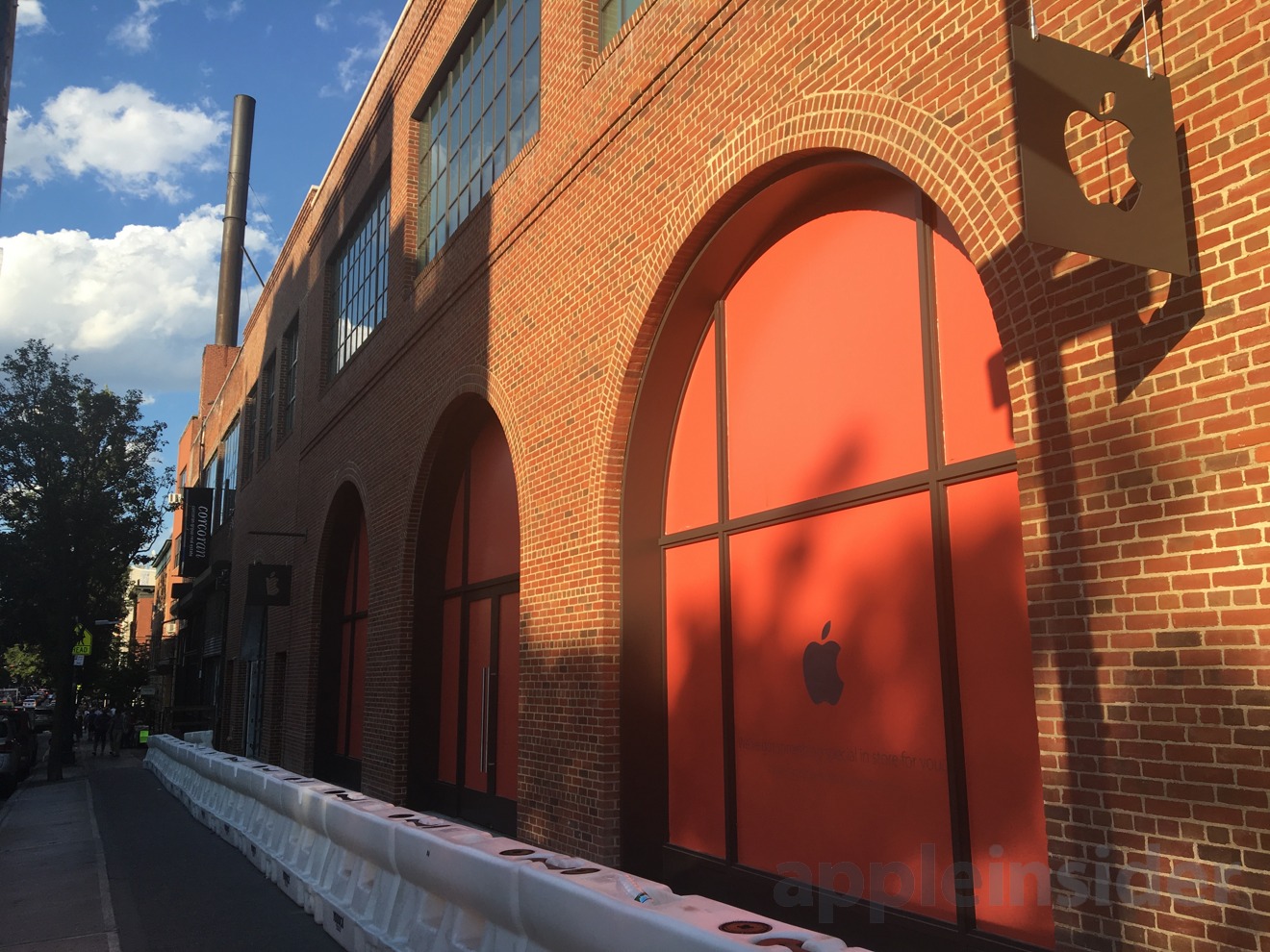 As with many other retail locations, the Apple log is displayed out front on a hanging sign, cut into a thin sheet of metal. The covered windows hype the upcoming opening by saying "We've got something special in store for you."
The corner building is two stories tall, though it's unclear whether Apple's public retail space will include the second floor.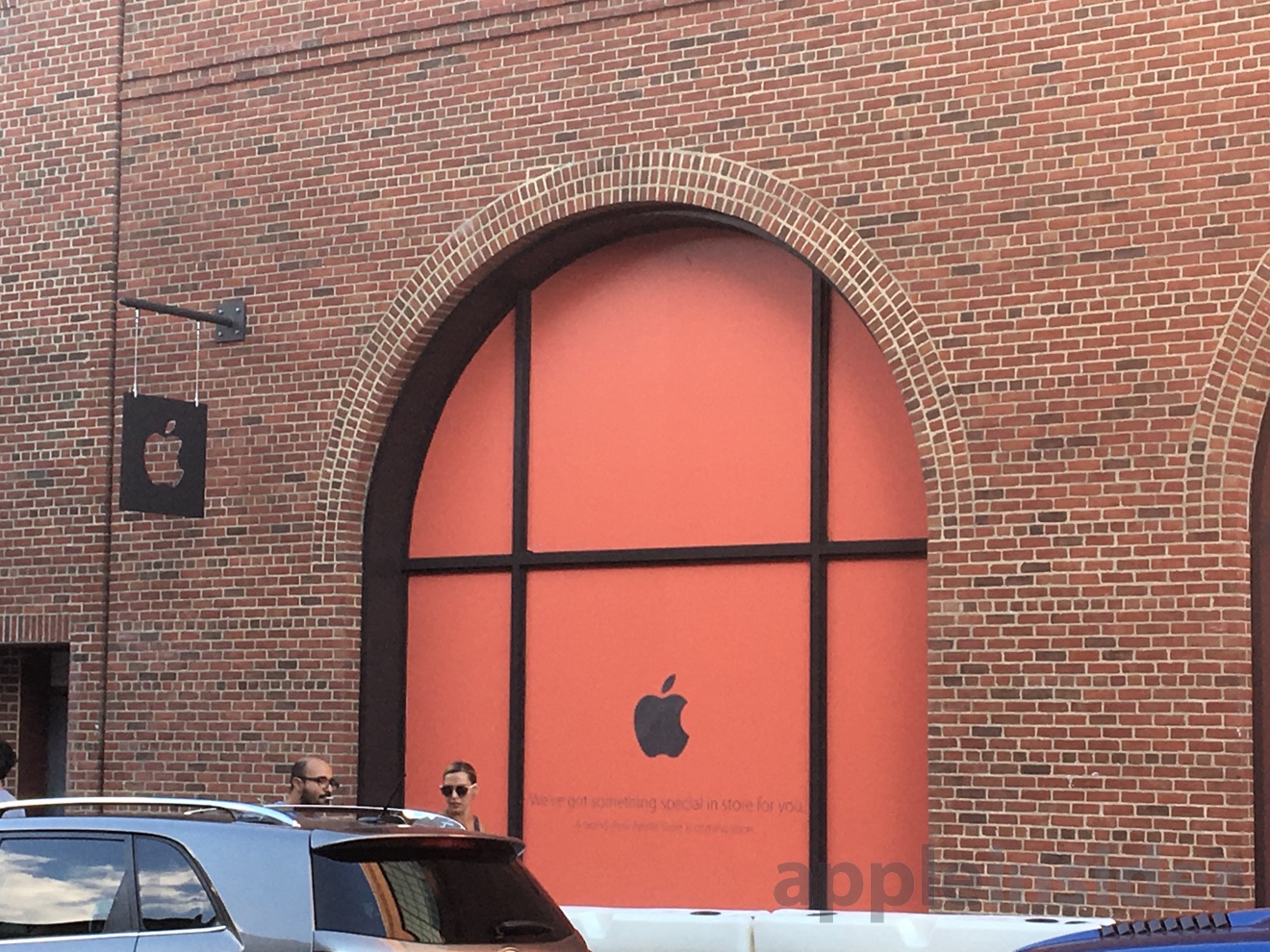 With the final touches being put on the store ahead of its opening, barricades are in place around the entrance. As of this weekend, AppleInsider also spotted two security guards watching the perimeter.
Apple began hiring for the store back in May, two years after it signed a long-term lease for the location. Renovations at the property began in 2015, but the iPhone maker didn't make the store official until last week.