Apple's Touch Bar guidelines steer devs away from non-interactive content, towards backwards compatibility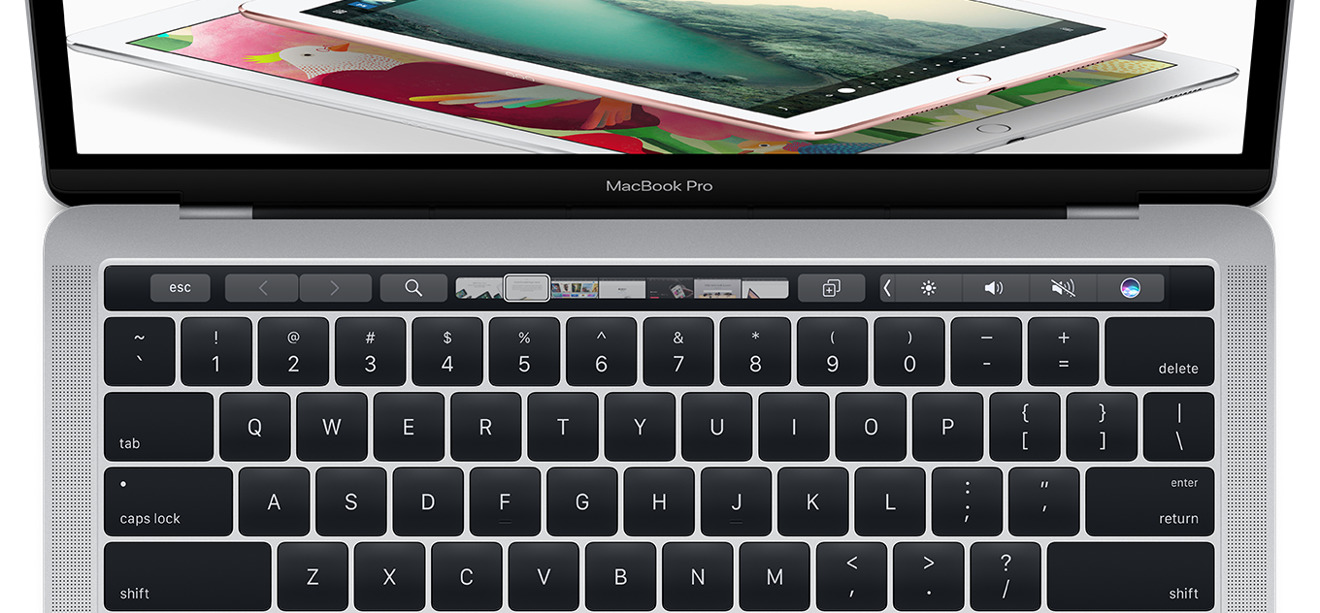 AppleInsider is supported by its audience and may earn commission as an Amazon Associate and affiliate partner on qualifying purchases. These affiliate partnerships do not influence our editorial content.
In its design guidelines for the Touch Bar on new MacBook Pro models, Apple is urging developers to skip any non-interactive content, as well as avoid cutting off owners of other Macs.
The Touch Bar shouldn't show "alerts, messages, scrolling content, static content, or anything else that commands the user's attention or distracts from their work on the main screen," according to the document. Developers are expected to treat it as an input device, rather than a second screen, and in fact the guidelines encourage matching buttons to the look of the physical keyboard, whenever possible.
Functions shouldn't be possible solely with the Touch Bar, Apple adds. This is not just for backwards compatibility, but because people can choose to disable app controls in macOS.
Some other recommendations include immediate responsiveness, and the ability to complete tasks in the Touch Bar if they're started there, unless there's no alternative. Apple is also nudging developers away from duplicating "well-known" keyboard shortcuts — like copy, cut, paste, save, or quit — or key-based navigation, such as Page Up or Page Down.