Larry Jackson, Zane Lowe, Bozoma Saint John interview addresses ambitions, goals for Apple Music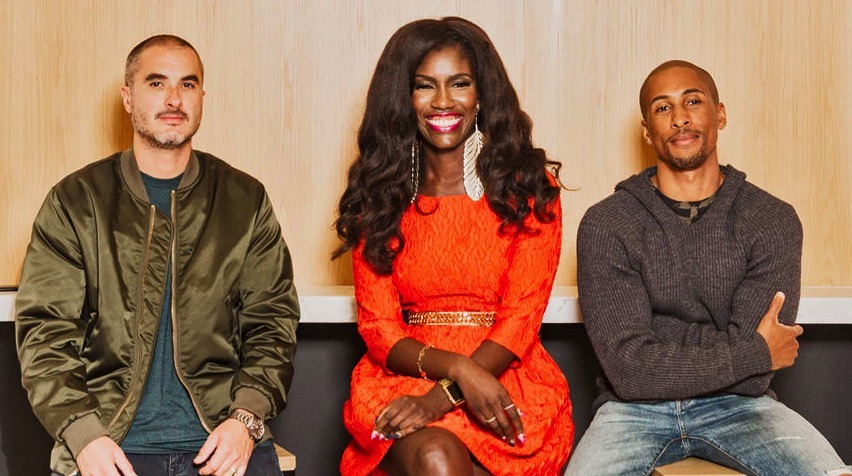 The trio of Apple Music leads sat down in an interview to discuss the evolution of the service after 18 months, working with Apple, and how the music industry will have to adapt in the next decade.
Speaking to Complex peppered the three with questions, starting with Apple Music's changes, and where it stands today.
"It's really interesting that you would even ask a question like that, because it means that we've achieved what we set out to achieve initially: Make something that's the intersection of all things pop-culture," answered Apple's head of musical content Larry Jackson. "I like to think of it as a place where the best creative thinkers in music can congregate and come up with different ideas."
"I would hate to be on the outside of this room right now." - Zane Lowe
Bozoma Saint John, as a marketer, approached her answer to the question slightly differently.
"Apple Music is a living, breathing brand," said Saint John. "It's very affirming to be able to take the personalities that already exist and then make that one statement that can move culture."
Lead presenter Zane Lowe reminisced about the launch of the project, and initial skepticism on the part of talent to come on board.
"Some people got it straight away. Elton John, David Furnish, Pharrell Williams were just like, 'Yep,'" recalled Lowe. "Other people needed a lot more finessing. Trying to work out what our personality is, and how to define what Apple Music is going to be, that's been happening in front of people."
Working for Apple
"Apple is a unique company, in that the art and the science sit together very nicely. There's an appreciation for both sides of the brain," said Saint John. "For me, it's a much easier conversation in this particular environment, because you have to appreciate what is a very artistic, emotional, ever-changing platform."
"I provide the microphone, and the megaphone. There's a point of discovery about Apple Music that is so key to all of this, right? But if we don't tell people how to get to us, or what is happening, then it's impossible with all of the noise," added Saint John. "I'm like the promoter. I'm out here handing out fliers on the street, like, 'Yo, come to the party.'"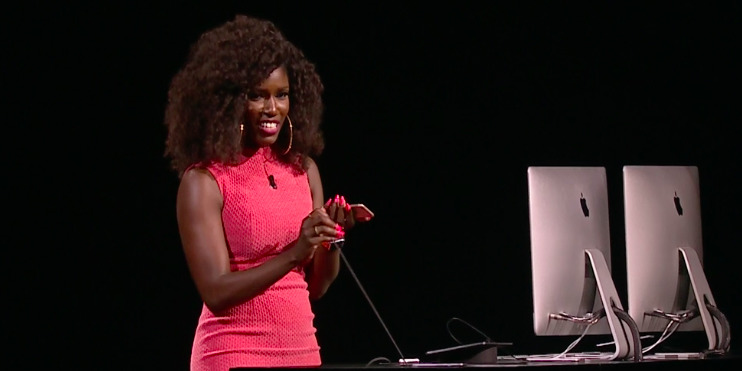 Lowe recalled that Jackson was the first person who called and asked if he wanted to work on Apple Music, and that the combination of technology and music appealed then, and still does.
"With tech, it's mathematics. There are hard margins. What happens when you take something that you love, that makes you feel a certain way, that's made of those hard margins?" asked Lowe. "What does the future feel and sound like? How do you keep the humanity and the feelings and the stories and the conversations in it?"
Apple Music's place in the music industry's evolution
"My five-year vision is that I want every single person on the planet to be engaged on Apple Music," said Saint John. "I truly believe we've created something very, very special. I don't think anyone else can do this."
"We're all still working it out, and even when you don't have the answer, it's still a privilege to be in the conversation," added Lowe. "I would hate to be on the outside of this room right now."
Zane Lowe helmed BBC Radio 1's widely-praised evening show since 2003 before joining Apple Music in 2015. Lowe is known as a musical tastemaker and is credited with jumpstarting the careers of artists like Adele and Gnarls Barkley by featuring them on his show.
Known to friends as "Boz," Saint John became part of the Apple team when the company purchased Beats Music in 2014. Initially a behind-the-scenes operator, Saint John recently came to the fore thanks to a memorable onstage presentation at the Worldwide Developers Conference in June 2016.
The executive has since become a corporate ambassador of sorts for Apple Music, and found herself in an Apple Music ad alongside Apple's Senior Vice President of Internet Software and Services Eddy Cue, Jimmy Iovine and James Corden.
Larry Jackson previously served as the President of Artists and Repertoire (A&R) at Arista Records, leading that company's talent scouting and artistic development process. He previously served as the executive Vice President of A&R at RCA Music. He joined Apple in 2015 to work on Apple Music.