How to disable homescreen rotation on Apple's Plus-series iPhones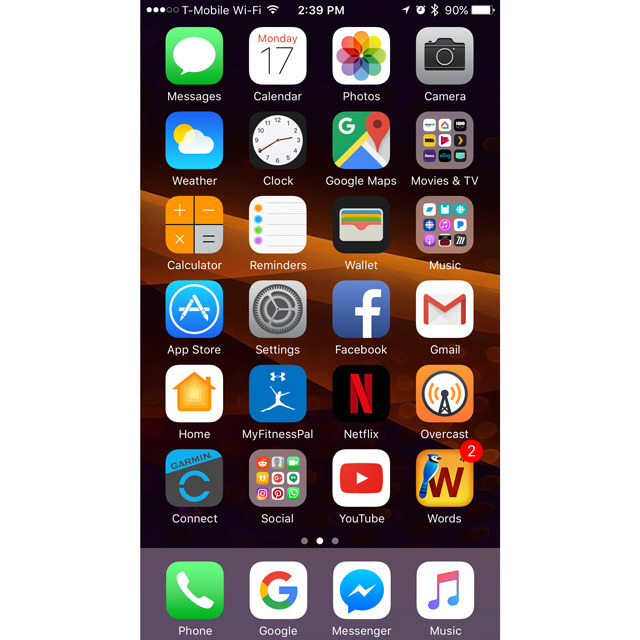 AppleInsider is supported by its audience and may earn commission as an Amazon Associate and affiliate partner on qualifying purchases. These affiliate partnerships do not influence our editorial content.
By default, Apple's iPhone 6 Plus, 6s Plus, and 7 Plus add an auto-rotating home screen to iOS, rearranging icons and the dock whenever a device is tilted sideways. Aside from the Control Center orientation lock, here's an indirect way of achieving the same result.
Within the Settings app, tap on Display & Brightness, then on "View" under the Display Zoom category towards the very bottom. Nominally this option just makes it easier to browse and tap on icons. As a consequence of using it, however, the home screen will no longer rotate.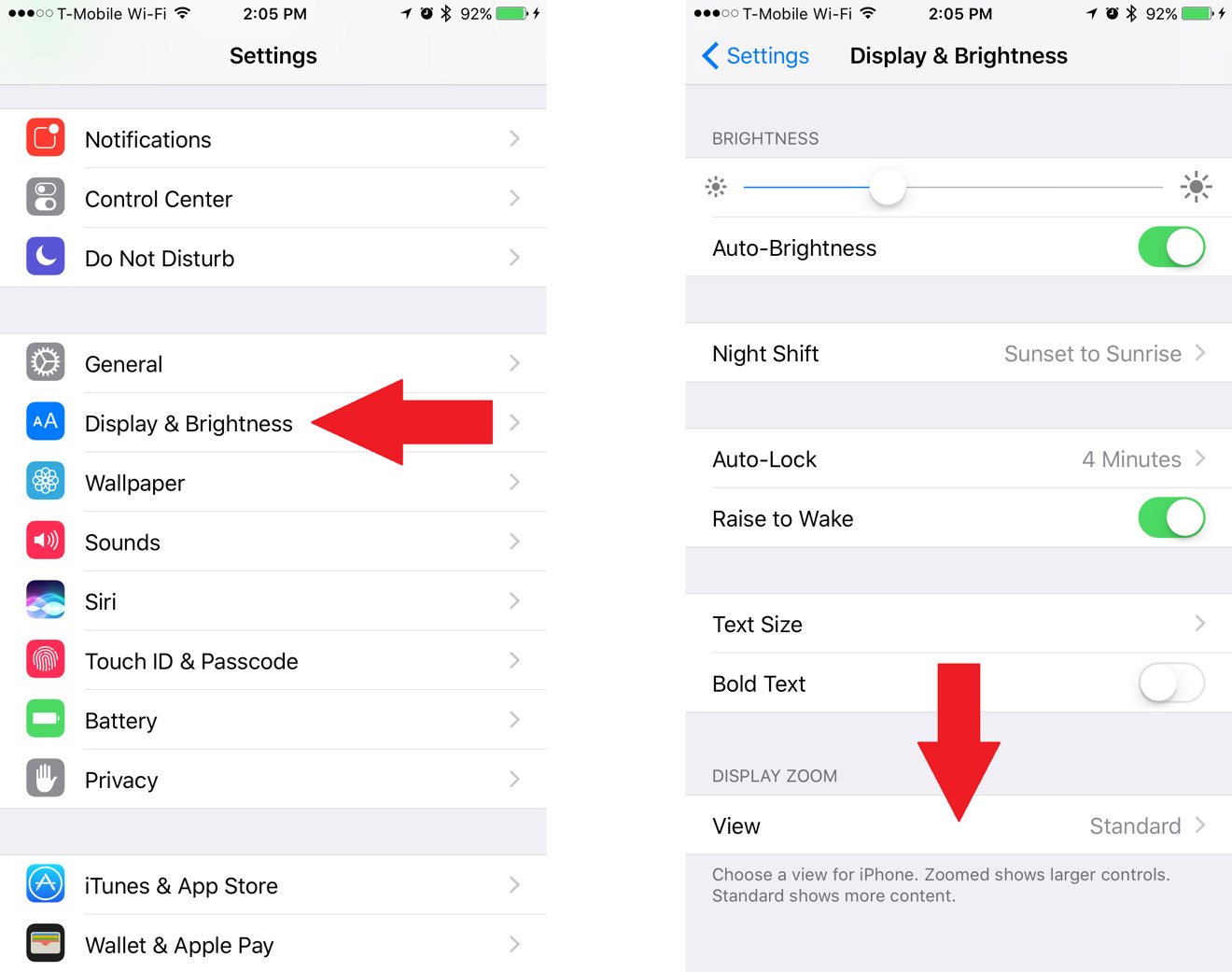 To make the switch, tap on "Zoomed," then on "Set." Technically an iPhone has to reset to apply the change, but unlike a normal reboot this should only take several seconds.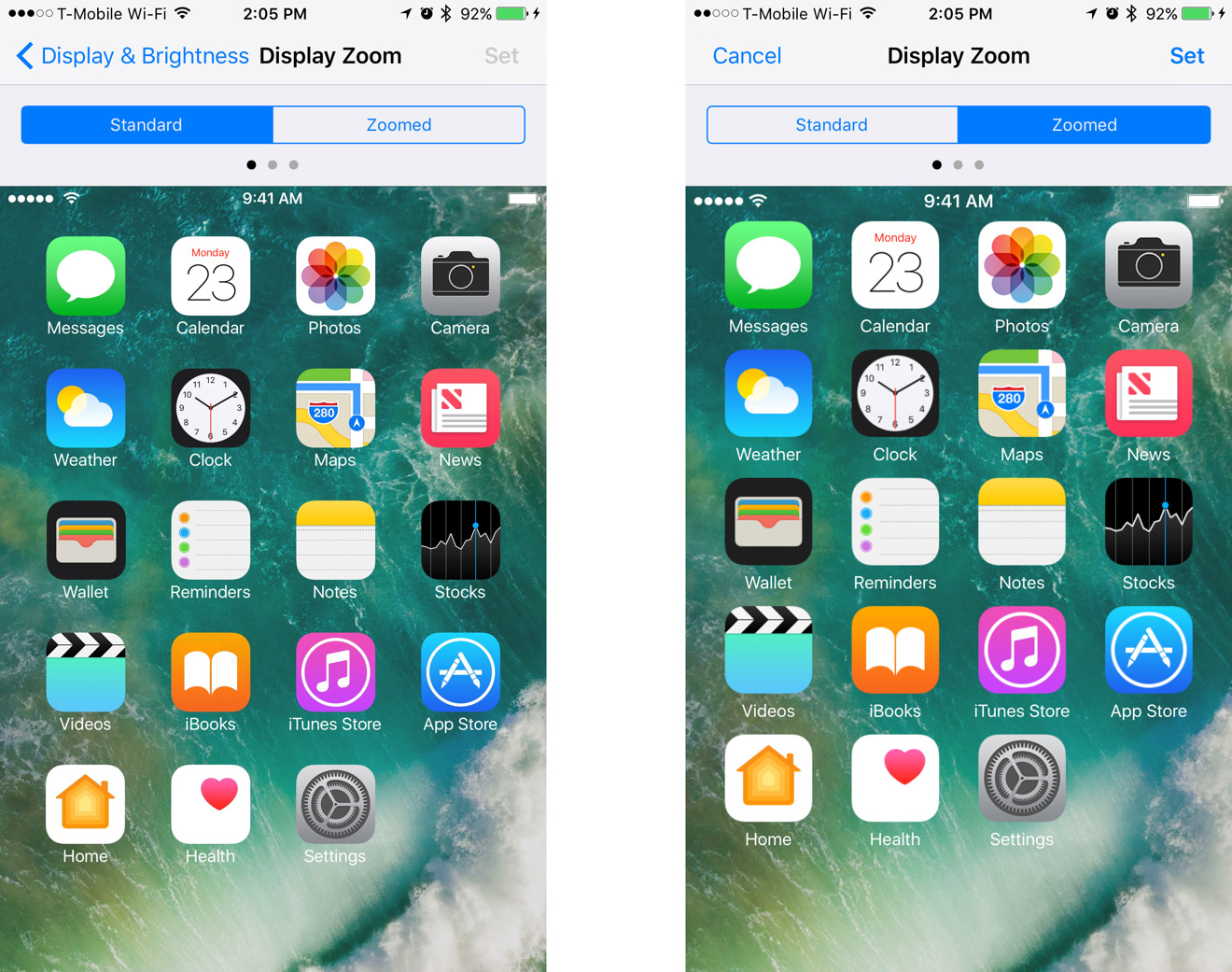 That's it — to reverse course, go back to the Display Zoom menu and select "Standard" instead. The above method works in iOS 9 and 10.
Note that at least some apps, like Apple Messages, will continue to rotate their own interfaces even with Display Zoom on, and there may be no way of disabling this within an app's settings.