iPhone messaging app Signal wins approval for use by U.S. Senate staffers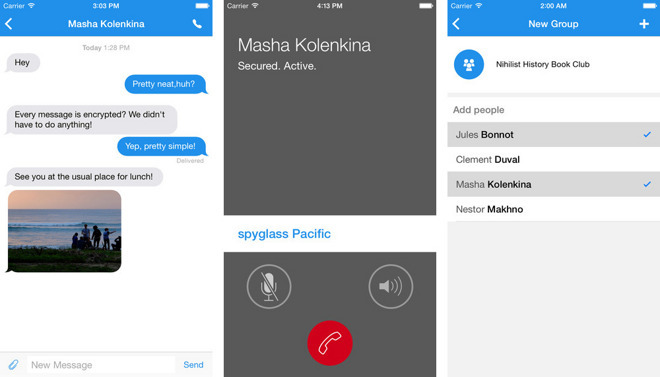 The U.S. Senate has quietly approved Signal, an encrypted messaging app for iPhone and Android, for use by the government body's staff.
The change was noted in a letter by Oregon Senator Ron Wyden to Sergeant at Arms Frank Larkin, mostly remarking on the transition of the Senate to HTTPS encryption across all its websites. Wyden has regularly promoted digital privacy causes.
Signal, by Open Whisper Systems, uses end-to-end encryption for messages, as well as voice and video calls. That makes it largely impervious to snooping by hackers, police, or spy agencies, whether foreign or domestic. The app is in fact one of the few endorsed by former National Security Agency contractor Edward Snowden, who helped expose the NSA's mass surveillance programs in 2013, including collusion by some U.S. technology firms.
It's also free and open-source, making it possible for outside experts to scrutinize its security.
The Senate's use of Signal could raise legal issues around recordkeeping. Indeed at the Presidential level, some aides to President Trump have reportedly used Signal, which runs the risk of violating the Presidential Records Act.
Although it can sometimes provide data when served with a warrant or national security letter, Apple has been a strong proponent of encryption. Both iMessage and FaceTime use end-to-end encryption, for instance, and since iOS 8 Apple has enabled full-disk encryption on iPhones and iPads. This has led to run-ins with U.S. government and politicians, most notably over the iPhone of San Bernardino shooter Syed Rizwan Farook.