Apple's iOS 12 prevents accidental screenshots on iPhone X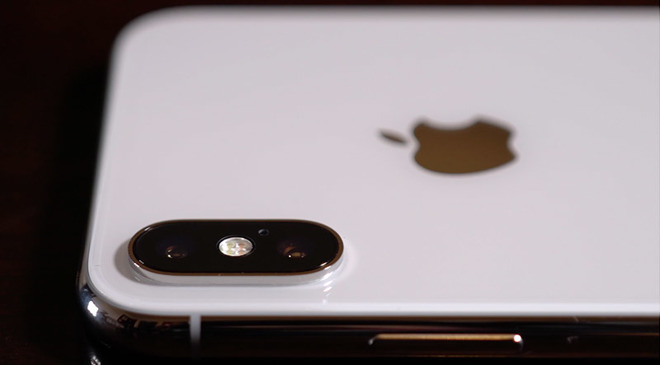 AppleInsider may earn an affiliate commission on purchases made through links on our site.
Apple's iPhone X screenshot mechanic — a simultaneous press of the side and volume up buttons — is for some too easily triggered when turning the device on, resulting in multiple inadvertent screenshots per day. It seems the company has addressed the problem with the release of iOS 12.
Traditionally, capturing a screenshot on iPhone, or any iOS device for that matter, has been a deliberate process that typically necessitates the use of two hands. Models with Touch ID require users press both the home and sleep/wake buttons at the same time, a somewhat awkward gesture that in large part prevents accidental activation.
With iPhone X, Apple abolished the home button, meaning screenshot management had to be mapped to the handset's remaining physical controls. Apple elected for the volume up button and — enlarged — side button, controls that sit directly opposite each other on the handset chassis.
The arrangement is much easier to access than its Touch ID-sleep/wake counterpart, and therein lies the problem. Due to the handset's slim design, users often pick up the device by grasping it on two sides, a motion that for some inevitably triggers a screenshot.
Luckily, Apple implemented a tweak in iOS 12 that should rectify the issue, at least in part.
In the first beta version, released to developers on Monday, screenshots are deactivated until iPhone's screen is awake. That means no inadvertent snaps when a sleeping iPhone X is picked up off a flat surface.
The screenshot feature does, however, become active once the display is on. Since iOS incorporates a wake-on-raise feature, the screenshot issue might persist for users who constantly fumble around for their iPhone X in a bag or jostle their device prior to grabbing it.
Still, the OS-level change is a step in the right direction and shows Apple is cognizant of user reported troubles, even minor niggles that are at most mildly inconvenient.