Lawyers sanctioned for private Apple data leak in battery lawsuit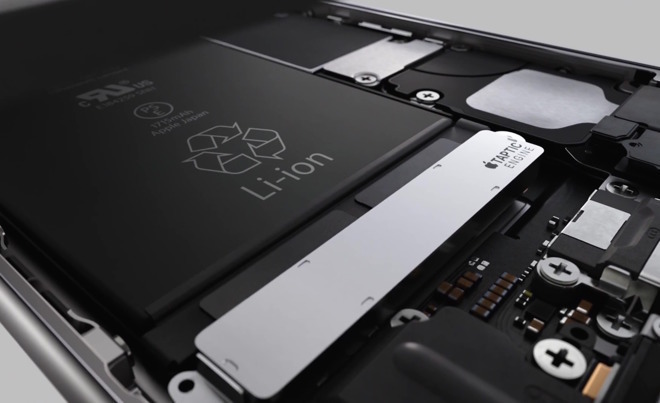 An attempt by Apple to remove two plaintiff lawyers from an ongoing iPhone throttling lawsuit was denied by a federal judge, but the attorneys were sanctioned by the court for disclosing Apple's confidential information, with one required to ask permission to make further arguments.
In April, Apple called for two lawyers from the firm Cotchett, Pitre & McCarthy to be removed from the lawsuit, with Joseph Cotchett and Mark Molumphy repeatedly referencing three Apple documents marked "Highly Confidential - Attorneys' Eyes Only" during a March public hearing. Apple further argued Cotchett responded by "deflecting blame, misrepresented the factual circumstances," and threatened his own motion for sanctions over the confidential designation.
On Friday, Judge Edward Davila of the US District Court for the Northern District of California in San Jose didn't quite agree to all of Apple's motion, stopping short of removing the two lawyers from the case, reports The Recorder. Instead, the judge sanctioned the two lawyers over the matter.
Judge Davila admonished Molumphy for his part in the matter, but added lead counsel Cotchett has to gain court permission before being able to argue any more motions. Molumphy escaped the extra measure as the judge noted he did not quote directly from the protected material, unlike Cotchett.
"The facts relating to Mr. Cotchett are different though," wrote the judge. "Mr. Cotchett's actions, if not willful, display a fundamental lack of understanding of the protective order."
Judge Davila advised he was disappointed in the plaintiff's attorneys actions, but concluded a disqualification of the two "would be too severe a sanction at this time."
Neither attorney can submit billing requests for work relating to the sanctions, the judge decided, and that there would be deductions from any attorney fee award from Apple's costs and fees. Greater sanctions were also threatened if either attorney continues to violate the sanctions order.
The lawsuit is a consolidation of 61 separate cases accusing Apple of false advertising, unfair business practices, and other charges relating to its choice to quietly throttle iPhones with weak batteries starting with iOS 10.2.1. Apple insisted it was a necessary move to prevent sudden shutdowns, but critics were unhappy at discovering their iPhones were deliberately being slowed down.