How to listen to Sirius XM free on your Mac or iPhone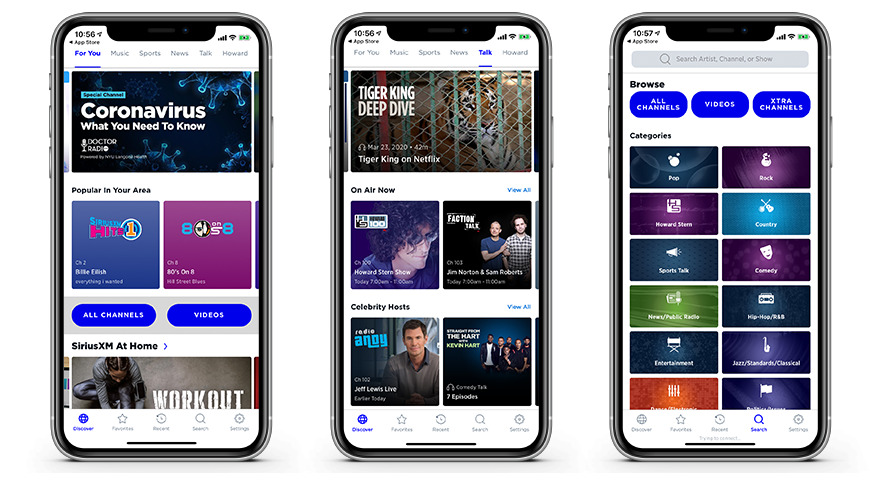 AppleInsider is supported by its audience and may earn commission as an Amazon Associate and affiliate partner on qualifying purchases. These affiliate partnerships do not influence our editorial content.
SiriusXM is offering free access to its premium streaming service until May 15, giving users the ability to tune in to over 300 channels conveniently from their Mac or iPhone. Here's how to take advantage of the offer.
SiriusXM is a premium streaming radio service that features over 300 channels that offer news, information, entertainment, ad-free music, comedy, sports talk, politics, and more.
The company is now launching its "Stream Free" offering, which allows anyone to listen to the premium content for free until May 15, with no credit card or commitment required.
The announcement was made by Howard Stern, who has taken to broadcasting from his home during the COVID-19 pandemic.
"With so many people asked to stay at home, we are making our full streaming lineup of music, entertainment, news, and information easily accessible to everyone," said Jim Meyer, SiriusXM CEO. "In the days ahead, we hope it's a valuable source of information or diversion, a generous mix of fresh live content, and a source of companionship that comes from the hosts on our many shows and channels. And there was no better way to launch the Stream Free content than with Howard this morning."
The service is also launching #StayHome Radio, a feel-good, ad-free music channel on Channel 129. It will feature uplifting music from artists like Lizzo, Coldplay, and Bob Marley. They are also relaunching the Billy Joel Channel, Dave Mathews Band Radio, and a new channel for the "Top 1000."
If you'd like to take advantage of the no-commitment trial, here's how to get started on the Mac as well as iPad and iPhone.
How to listen to free SiriusXM radio on the Mac
Open your browser of choice
Head to SiriusXM.com/streamfree
Click on Start Streaming
Click on Start Free Preview
How to listen to free SiriusXM radio on the iPhone or iPad
On your iPhone or iPad, head to SiriusXM.com/streamfree
Create an account following the on-screen prompts
Set your password by following the directions in SiriusXM's email sent to your account on file
Download and launch the SiriusXM App
Log in using your credentials
If you create a free account with SiriusXM via your iPhone, you can use that account to browse SiriusXM for free on your Mac as well.