Briefly: Android sales vs. App Store, Intel notebook cooling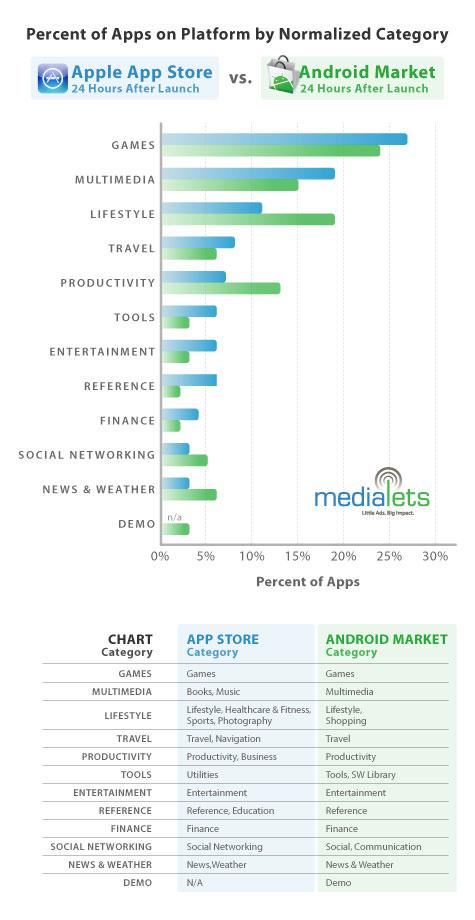 Despite their would-be rivalry, Android and iPhone owners have much in common with third-party app downloads even if one is more popular than the other, according to a new study. Also, Intel has taken the wraps off a notebook cooling technology that would make systems safer for laps.
Android Market, App Store share similar bias, habits
The first 24 hours of the T-Mobile G1's availability, and hence the Android Market it uses as its chief portal for third-party apps, have revealed a surprising similarities with the iPhone and App Store that they're meant to compete against, according to ad firm Medialets.
Although just 62 apps were made available for Android phones over the course of Wednesday and Thursday — less than a tenth of the roughly 1,000 apps for iPhones on July 11th — the distribution of app types has closely followed that of Apple's service, with games both being the most common software for Android and the largest single category of apps with more than 10,000 downloads.
G1 owners also share the tendency to favor multimedia, lifestyle, travel and productivity apps.
The exact popularity of each store is difficult to determine, however. As Apple put a temporary embargo on download numbers just 15 hours into the App Store's rollout and before most launch day iPhone 3G buyers had a chance to load their devices, first-day statistics can't be compared directly.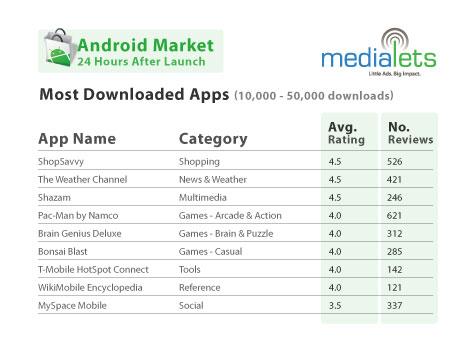 Even so, Medialets observes that there were nine successful Android apps that resulted in 10,000 to 50,000 downloads and that a rough minimum of 206,000 total downloads and maximum 770,000 downloads took place on Android Market's first day of operation — rendering it very unlikely that the store will have the same volume as the App Store, which netted 10 million downloads on the first three days after the iPhone 3G launch.
Intel tech promises to avoid scorching notebook shells
In a bid to reduce the outer temperature of laptops — which are commonly renamed as notebooks to avoid lawsuits over burn injuries — Intel at its Developer Forum on Thursday revealed a new cooling technique.
The Core processor maker says it has found a way to imitate the laminar airflow technology of a jet engine underneath a notebook to literally push the hot air emanating from the inside of a notebook out and away from the bottom and thus prevent it from scorching the user as the metal or plastic warms up over time.

Intel uses laminar jet technology to cool a notebook's skin | Photos: Intel, CNet.
Unlike some of the technologies frequently shown at the Developer Forum, Intel expects its approach to be used in shipping products: it plans to license its invention to computer builders that want to produce thin notebooks while still using fast processors.