New MacBook Air features USB software reinstall drive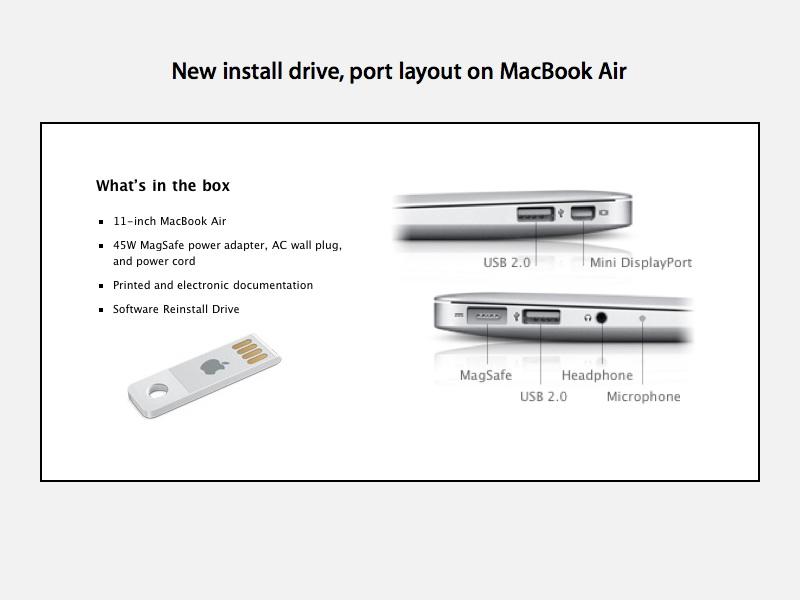 Rather than relying on an external optical drive or another computer sharing its DVD drive, the new Mac Book Air supplies a solid state reinstallation drive the plugs into the USB port.
The new drive, a naked mini USB dongle without the usual shielding, is pictured on Apple's MacBook Air product page as among the items included in the box. The new MacBook Air, with screen sizes of 11.6 and 13.3 inches, was introduced Wednesday.
The new USB device eliminates any need for optical media, without taking up storage space on the sold state hard drive as many other PC do with their factory reinstall partition.
Apart from USB 2.0 ports on either side of the unit, the new MacBook Air design uses a conventional MagSafe port for power (using a 45 watt adapter), a MiniDisplay port that supports DVI, Dual-link DVI, HDMI (with audio), and VGA signaling with the use of external adapters, and a standard headphone port (which supports iPhone-style headphones with a remote and integrated mic). There is also an integrated microphone built into the side of the unit.