Amazon introduces new HTML5-based eBook format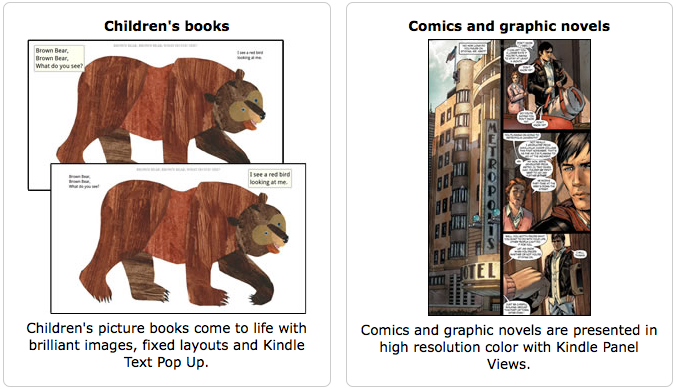 Amazon on Friday announced a new HTML5-based e-book format called Kindle Format 8 (KF8), that will allow publishers to create content with rich formatting and advanced design elements tailored to the company's tablet and e-reader lines.
Kindle Format 8 vs Mobi 7
The company describes KF8 as a better alternative to the current Mobi 7 standard, allowing publishers to create "great-looking books" in genres that require rich formatting, such as children's picture books, comics and graphic novels.
KF8 will offer publishers access to over 150 formatting features including HTML5 and CSS3, however video and audio are not among the supported HTML tags and CSS elements listed on Amazon's website. Though the company mentions a variety of elements that will help publishers "create Kindle Books that readers will love," including high-resolution color, sidebars, Scalable Vector Graphics, CSS selectors, text on background images and more.
Writers will initially be limited to publishing e-books in KF8 for Amazon's Kindle Fire tablet, with the support for the new format coming to the company's entire 2011 lineup of Kindle readers in the coming months. The new format will also be compatible with existing Kindle desktop and mobile applications including the Kindle app (iTunes link) for iPhone and iPad.
Upcoming and existing devices and apps will still be able to access content created using Mobi 7. To ensure backwards compatibility, Kindle Publisher Tools will let content creators automatically convert KF8 e-books into the legacy format.
KF8 will be available as an update to Kindle Publisher Tools, which also includes the updates to KindleGen 2 and Kindle Previewer 2, which will allow publishers to create and view HTML, XHTML and EPUB content.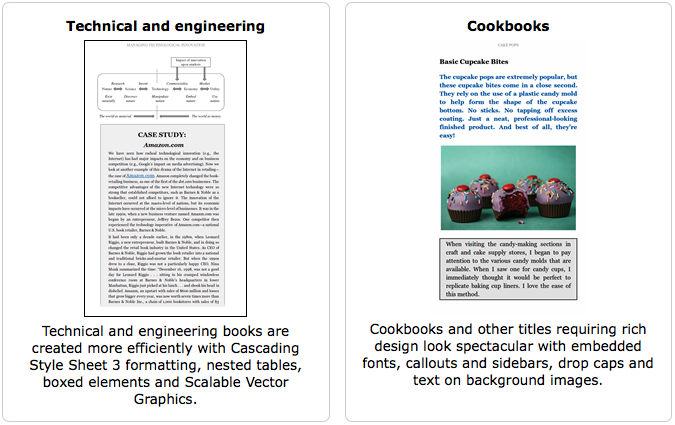 Apple, HTML5, iBooks & Kindle
In contrast to the new KF8 format, Apple's iBooks publishing system only supports EPUB content and PDF files. EPUB is a free, open e-book standard that has been criticized in the past for having limitations with e-books requiring complex page layout and rich formatting, features that HTML5 excels at.
The iOS Kindle app received a major update in late Jun. 2010 which brought video and audio support to iPhone and iPad Kindle e-books, features that were not available to Amazon Kindle devices at the time.
Apple encourages content providers to use the web standard when creating rich online content instead of proprietary formats. In a memorable open letter published in late Apr. 2010, the late Steve Jobs clarified why Apple's mobile devices do not support Flash.
Although Apple has been a long-time supporter of HTML5, it has yet to add support to its iBooks publishing system.