Claims of weakening demand for Apple's iPhone 4S disputed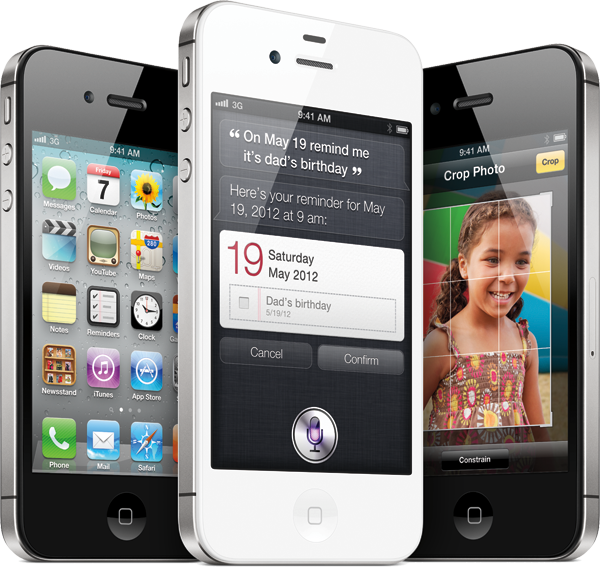 AppleInsider may earn an affiliate commission on purchases made through links on our site.
A Taiwanese newspaper made waves on Wednesday by claiming that Apple has reduced orders for the iPhone 4S, but a trio of separate reports specifically dispute the rumor.
Taiwan's Commercial Times cited unnamed sources in reporting that Apple has cut orders for the iPhone 4S and iPad 2 leading into the fourth quarter of calendar 2011. The report claimed that sales for the iPhone 4S in particular have not been as strong as Apple anticipated, prompting the company to reduce shipments by 10 percent to 15 percent.
But that report was quickly disputed Wednesday morning by analyst Maynard Um with UBS Investment Research, who said the claims are entirely "without merit." He cited his own sources who said that the iPhone 4S continues to see strong demand as it continues its rapid expansion to new countries around the world.
In addition, Um said that various Apple suppliers indicated they have seen strength going into the holiday buying season, which also contradicts any claims of weakening demand. He said that if Apple were to be reducing orders for any product, it could be the iPad, though he shared no evidence of Apple reducing orders for its touchscreen tablet.
Separately, analyst Mike Abramsky with RBC Capital Markets also pounced on the report out of Taiwan, noting that it's at odds with the strong sell-through the iPhone 4S has seen thus far at multiple carriers in countries around the world.
"One explanation is that the reduced orders (if true) may be related more to AAPL pulling back its typical over-ordering of components... to secure availability, particularly for this high profile launch during the holidays, rather than slowing sellthrough vs street expectations," Abramsky wrote in a note to investors.
He noted that online availability of the iPhone 4S remains at shipping times of one to two weeks. He also said checks conducted on Nov. 4 showed the iPhone 4S is the top smartphone at all major U.S. carriers: AT&T, Verizon and Sprint.
Gene Munster of Piper Jaffray also chimed in Wednesday morning, calling any talk of reduced iPhone 4S orders from Apple "off base." He remains confident in his forecast of 26 million iPhone sales for the quarter, and 112.5 million in calendar year 2012, both of which would be new records for Apple.
Munster and his team polled 30 Apple retail stores this Monday, and 17 of them, or 57 percent, indicated they were completely sold out of iPhone 4S units. Of the remaining 13 stores that had stock, none of them had availability of all of the different models.
"Given the stock outages at U.S. Apple stores nearly one month after the launch, we believe it is unlikely that Apple would cut production, when it clearly cannot build iPhones fast enough to meet demand," Munster said.
The claims by the Commercial Times are especially surprising because the iPhone 4S has already gotten off to a record setting start. Sales of Apple's latest smartphone topped four million in its first weekend alone, and during his company's quarterly earnings conference call last month, Apple Chief Executive Tim Cook said he's confident that a new record for iPhones will be set in the current holiday quarter.
Since then, strong sales have been a continued storyline for the iPhone 4S, with one report earlier this week indicating that 85 percent of Apple's retail stores are seeing daily stock-outs of the company's flagship smartphone. International interest has been strong as well, as preorders in Hong Kong sold out in just 10 minutes last week, while South Korean carriers sold 200,000 units in the first day of preorders.