China Unicom on the verge of selling Apple's iPhone 4S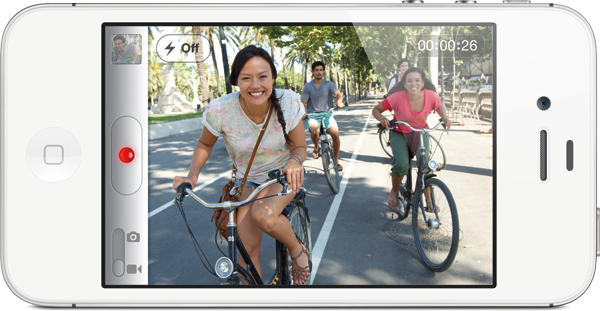 AppleInsider is supported by its audience and may earn commission as an Amazon Associate and affiliate partner on qualifying purchases. These affiliate partnerships do not influence our editorial content.
A government-issued network permit is all that stands between China Unicom and Apple selling the new iPhone 4S in China, which is now the largest smartphone market in the world.
China Unicom revealed this week that all of the work on their end has been completed, and now they are just waiting for regulatory approval to offer the iPhone 4S, according to MIC Gadget. Some regional branches of the carrier have already begun taking advance bookings for the iPhone 4S ahead of its release.
"We will start sales once we get the certificate from the Ministry of Industry and Information Technology," said China Unicom sales executive Yu Yingtao. "It's not up to us. We've already done all of our preparations, we're just waiting on the permit."
Apple is poised to release its latest smartphone in China as market research firm Strategy Analytics recently announced that the country has become the world's largest smartphone market. China surpassed the U.S. in the third quarter of calendar 2011 with 58 percent sequential growth, helping the country reach shipments of 24 million units.
Just last week it was revealed that the iPhone 4S is ready for sale in China after passing wireless regulatory tests. All that remains needed is a network access permit, which at the time was expected to arrive within two weeks.
China has become an increasingly important part of Apple's business with sales surging from quarter to quarter. In his company's last quarterly earnings conference call, Apple Chief Executive Tim Cook said the progress in China has been "amazing," and called the country "an area of enormous opportunity."
Apple's growth in China has already made the nation of over 1 billion people number two on the company's list of top-revenue countries. Accordingly, Apple has begun placing additional investment in the nation with new stores, and there are now more than 7,000 points of sale for the iPhone.
Apple is working hard to capitalize on China's booming smartphone market as one recent report from earlier this month indicated that 67 percent of potential Asian iPhone buyers remain untapped by Apple. Analysts with Morgan Stanley have calculated that Apple's iPhone is yet to be offered by 78 percent of Asia's carriers, which represent 67 percent of the region's subscriber base.
The iPhone 4S debuted in Hong Kong earlier this month and preorders sold out in just 10 minutes of availability. Reports have indicated that Siri, Apple's voice recognition software in the iPhone 4S, will gain support for Mandarin, the most popular form of the Chinese language, by March of 2012.