Specs for Samsung's 4" Galaxy S3 Mini fall well short of Apple's iPhone 5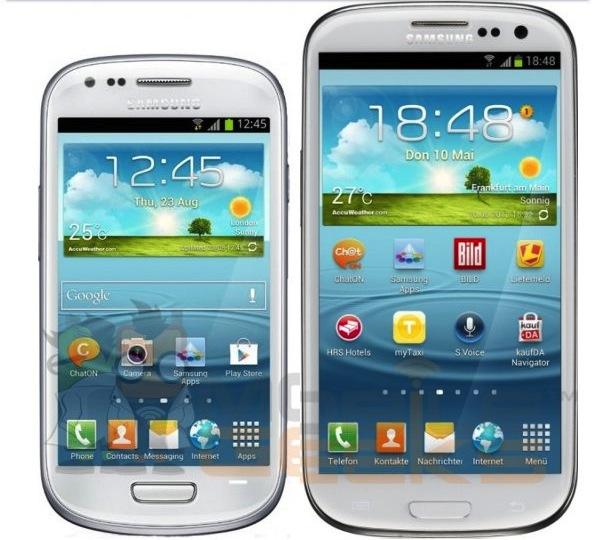 While Samsung will compete with Apple's iPhone 5 by offering its own 4-inch handset, leaked specifications suggest it will be a budget device with a low-resolution display and camera.
Samsung confirmed on Wednesday that it will launch a "mini" 4-inch Galaxy S III at an event scheduled to be held on Thursday. But German site MobileGeeks revealed (via Engadget) that the handset will have a screen resolution of 800 by 480 pixels with a rear camera that will capture 5-megapixel images.
The new 4-inch device will be a more portable option from Samsung, as its flagship Galaxy S III features a large 4.8-inch display. As Samsung goes smaller with its new Galaxy variation, it will match the larger 4-inch display Apple debuted last month with its redesigned iPhone 5.
But while the new Samsung handset will feature the same screen size as the iPhone 5, Apple's latest handset soundly beats the rumored specifications of the Galaxy Mini. The iPhone 5 has a screen resolution of 1,136 by 640 pixels, and an 8-megapixel rear camera.
Galaxy S3 Mini mockup next to full-sized model via Mobile Geeks.
The Galaxy Mini is also said to feature a dual-core STE U8420 chip running at 1-gigahertz, which is a step down from the quad-core Exynos processor found in the international variant of the Galaxy S III. The smaller Galaxy phone is also said to feature a gigabyte of RAM and 16 gigabytes of flash memory with an expandable MicroSD card slot.
Word of a Galaxy Mini unveiling at an Oct. 11 event first surfaced last week, when Samsung sent out event invitations in Germany that promised to show "how big small can be." The new handset is expected to run Google's latest version of the Android operating system, Jelly Bean, with Samsung's TouchWiz interface.