GamePop console to run iOS apps without using any Apple code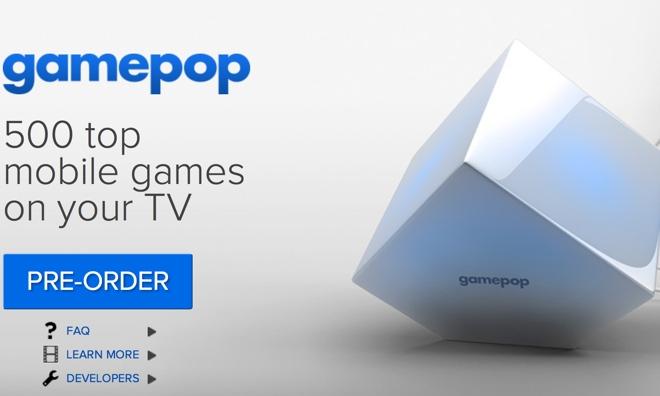 AppleInsider may earn an affiliate commission on purchases made through links on our site.
A new TV game console dubbed GamePop will allegedly run iOS applications with virtualization, without using any of Apple's own code, potentially giving developers a new platform on which to offer their titles.
BlueStacks, the company behind GamePop, said in an interview with AllThingsD that it has developed a virtualization process known as "LookingGlass" that is believed to be the first non-Apple device capable of running iOS software. BlueStacks CEO Rosen Sharma claims that this will be accomplished without using any of Apple's code.
iOS applications are run on the console through emulation software. Sharma said he doesn't know how Apple will react, suggesting he has not been in contact with the company.
In addition to iOS software, GamePop will also run titles written for Google's Android platform. But the Android support is based on Google's publicly available open source code.
iOS, however, is not open source, which is why iOS applications to date have remained exclusive to Apple's iPhone, iPad and iPod touch.
Sharma said that his company hopes to work with iOS developers to allow them to make their games available on the GamePop. He views it as another way for developers to monetize their creations.
The console will require a subscription of $6.99 per month when it launches later this year. BlueStacks has promised to have "hundreds" of iOS and Android titles available at launch.