Apple assembling speech recognition tech team in Boston to improve Siri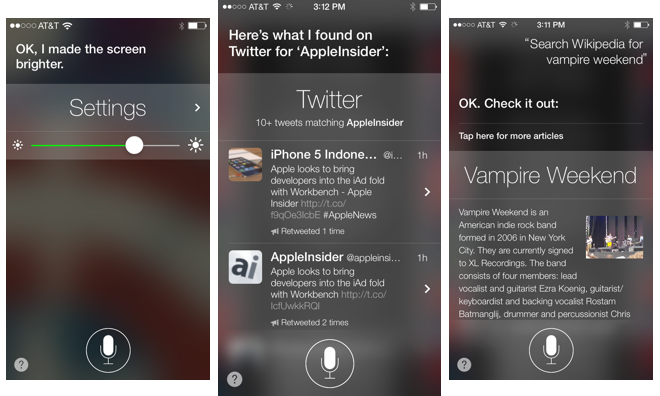 Apple has put together a small team of experts in speech recognition technology in Boston, in an effort to bolster its voice-driven Siri personal assistant service.
Details of Apple's hiring push in Massachusetts were revealed on Friday by Xconomy, which discovered a series of online job profiles for the new hires. The details reveal that those personnel brought onto Apple's team are working on the Siri team.
Apple's Boston team is said to have previously worked at a company called VoiceSignal Technologies, which was purchased by Nuance in 2007 for $293 million. Nuance's voice recognition technology is currently used for Siri's language detection capabilities.
But as a third-party company, Nuance also licenses its technology to Apple's competition, including Samsung and Google. It's possible that Apple's voice team in Boston could be an effort by the company to produce its own proprietary technology that wouldn't need to be shared with competitors.
Apple has had an office in Boston's Kendall Square for some time, as the local presence was first revealed by the Boston Globe in January. The office is part of the Cambridge Innovation Center, but its purpose was previously unknown.
Though Apple is still primarily based out of Cupertino, Calif., the company has expanded its American research, development and corporate support presence in recent years with new major operations across the country. In addition to its major operations center in Austin, Tex., Apple also has a chip development team in Orlando, Fla., and a number of fingerprint sensor experts in Melbourne, Fla., along with major data centers in Oregon, Nevada and North Carolina.