Aereo streaming TV expanding to new cities; 'The Drowning' gets global event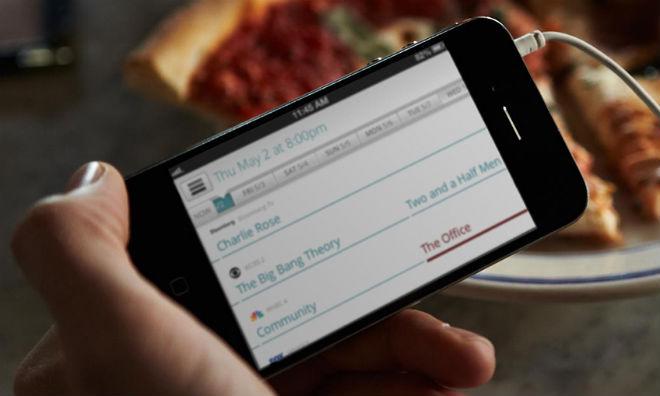 Aereo will soon offer streaming broadcast TV in Dallas, Miami and Houston, a novel iOS first-person shooter has just gotten its first global event, and Microsoft is now poking fun at the iPad mini in a new advertisement.
Aero expanding to new cities
Aereo announced on Thursday that its broadcast television restreaming service will be making its way to Miami, Dallas, and Houston over the next two months. Miami will get access to Aereo starting Sept. 2, while Houston and Dallas will get the service on Sept. 16 and Sept. 23, respectively.
The service will be available in the new markets for free at first. Aereo will give customers a one-month free trial, after which the service will start at $8 per month.
Aereo, which uses small antennas to stream broadcast television content to users' computers, iPads, iPhones, and Internet-connected set-top boxes, has been the cause of much controversy and litigation. The major broadcast companies have sued Aereo, claiming that the rebroadcasting the service does is illegal retransmission of protected material. The courts, so far, have been mixed in their decisions, but the most recent case resulted in a setback for the broadcasters.
The Drowning gets first global co-op event
The Drowning released last week to reviews praising its novel control scheme, which reportedly makes first-person shooter gaming more palatable on Apple's all-touchscreen iOS devices. The game has gotten to near the top of the free charts on iPad in 42 countries and on iPhone in 16 countries, according to Cult of Mac. Now, the game is getting a global in-game event that will let players hunt bosses together and compete for prizes.
Upon launching the game, players will be presented with information on The Toxic Beast Hunt, and from there the game will provide details on the global event. The game will, though, encourage players to buy in-game gold — an in-app purchase only available with real-world money — in order to attain weapons necessary to take down some enemies.
The Toxic Beast Hunt multiplayer event will run from Thursday, August 8 through Wednesday August 14. The Drowning is available as a free download in the App Store. The 725MB download works with iPads, iPhones, and iPods running iOS 6.0 or later.
Microsoft taps Siri again for swipes at the iPad mini
Microsoft has once again enlisted Apple's digital assistant Siri in order to bash the iPad and tout Windows touchscreen devices. This time, the Redmond giant has taken aim at Apple's iPad mini, which debuted last year and very quickly became the standard among smaller tablets.
The new ad showcases Halo Spartan Assault, one of the few games exclusive to Windows 8 and Windows Phone 8 devices. It pits the iPad mini against an 8-inch tablet from Acer running Windows, hitting on many of the points that Microsoft has previously tried to drive home for consumers.
In something of a reversal from the days of "I'm a Mac. I'm a PC," Microsoft has taken to attacking the iPad, comparing Apple's bestselling tablet to offerings from Microsoft and its partners. The tactic doesn't appear to have had much impact on consumer perception: Apple's tablet market share is slipping gradually, but that opening hasn't led to tremendous growth for Windows 8 devices.